The Monk Who Sold His Ferrari. Why are so many people hyped-up about this book?
Real generosity towards the future lies in giving all to the present.

Albert Camus
The monk? Sold? Ferrari? – you are probably asking skeptically. Indeed, you could previously find business literature articles on our blog, which help you earn money, make a career, and overall, to be successful in life. This Robin Sharma's book is something else. A fable about fulfilling your dreams and reaching your destiny – this is how the author defines his book.
Sharma himself is a Canadian writer of Indian origin, a motivational speaker. At 25 years old he quit his career as a lawyer and took off for a journey to India. He described the ideas of Eastern philosophies in his books. "The Monk Who Sold His Ferrari" is one of them.
Self-help book
This is a story about successful lawyer Julian Mantle, who in his early 50s has lost all interest in life. His life was all about dubious entertainments and work, work and work again. At one moment he just collapsed in a packed courtroom. It turned out to be a near-fatal heart attack.
After his rehabilitation, he sold all his property and possessions, including a red Ferrari, and disappeared. Only three years later Julian Mantle came to meet his friend John, who is the one the narrative comes from in Sharma's bestseller.
As it turned out, in his search for his own self Mantle went to the Himalayas on the odyssey, which has changed his spirit, body and soul.
Julian told his friend all about his journey including, it would seem, the simple truths, which he had learned in the Sages of Sivana.
You have to read Robin Sharma's book, if you dream about:
Finding a job that you would enjoy.
Changing your lifestyle.
Figuring out which way you should develop.
Staying healthy and fit.
Managing a lot of things on time.
Obtaining endless energy.
Developing positive thinking.
Finding your place in life.
Being in happiness and harmony in any situation.
Way to self-improvement
Robin Sharma described methods of the Eastern Sages of Sivana, which are based on seven fundamental principles. Those principles are portrayed in a fable, in which every element represents the symbol of a certain virtue:
If you follow those principles, you will learn how to control your feelings and take responsibility for your actions and decisions. It will help you reach harmony and withstand the deteriorating influence of the outside world.
On the way to self-improvement. Advice from the Sages of Sivana:
You start to feel love towards the world only when you understand that the most precious thing for you is yourself and your own soul.
If you learn to see the light in any person and in any situation, then your life will be filled with light.
Your life is not the sequence of mistakes; it is the series of lessons. We become stronger through challenges.
More tips on how to live and work during tough times you can find in the article "Building a successful business during crisis: some tips about saving, investing and making decisions".
Live not through your memories, but through your imagination. All your life's limits are created by yourself.
You should at times come out of your comfort zone and make steps towards the unknown. Only this way you can open up new abilities and unlock your full potential.
How you think is how you live. Imagine yourself what you want to be. Those pleasant images will always cheer you up and free the hidden powers of your consciousness.
The secret of happiness is simple: find your true calling and give all the powers of your soul to it. Dedicate yourself to serving other people. The Universe will reward you.
The lighthouse of your purpose
Direct all your actions towards reaching your purpose in life.
6 steps for achieving the goal according to the Sages:
Imagine clearly and live through the final result, picture the goal in your mind.
Create impulses, promise to achieve your goal publicly.
Define the timeframes for reaching your goal.
Get your personal "Book of Desires". It will help to structure your wishes, goals and dreams. It would be great to put the images of what you want to accomplish in it.
Practice the new habit, preferably at the same place and at the same time. According to psychologists, 21 days are required to form a new habit.
Learn to enjoy the process of achieving your goal. The Sages of Sivana are convinced that the day spent without enjoying life is the dead day.
You also need to find the time for planning and time management each day.
Life changing rituals
Heart of the Rose – take a rose and sit in a quiet private place. Look at the center of the flower, focusing on structure and formation of the petals. Throw away all extraneous thoughts.
Ritual's purpose: getting rid of anxiety, taking control over your consciousness, improving the ability to concentrate.
Loneliness – spend at least 15 minutes a day in silence and peace.
Ritual's purpose is in self-renewal. Silence is healing. While being alone with your thoughts, you become aware of who you actually are. Strength is being recovered, sleep is getting better, you start to feel harmony.
Physical Perfection – do sports at least 5 hours a week. Yoga will help to unleash the potential of your vitality. Contrast showers are advised after physical activity.
Ritual's purpose: to stay healthy. Consciousness exists in your body, so it needs physical activity.
Healthy diet – eat fresh and natural food: fruit, vegetables and grain. Avoid frozen and prepared meals, meat and processed food.
Ritual's purpose: a healthy diet contributes to longevity.
Plunging into knowledge – find at least 30 minutes each day for reading.
Ritual's purpose: new information is the source for new ideas, which you can implement into life. However, the new idea should be put into action during the first 72 hours.
Storist experts also stick to the approach of acting as quickly as possible. The more time passes, there is a lesser chance that the idea will be put into action – it is likely to either be forgotten or the motivation fades away. In order for you to use tips from business books fast, we have prepared the handbooks – step-by-step manuals on how to bring an idea into life. Read and act right away with the Storist platform.
Your own imagery – make daily analysis of your actions, maybe before going to bed. Work on your mistakes, in order to avoid them further on. You might as well keep a diary.
Ritual's purpose: cognitive thinking is the key to well-being.
Early awakening – get into the habit of waking up at dawn with positive thoughts. 6 hours of sleep is enough for a person to feel fresh.
Ritual's purpose: emotions experienced during the awakening, influence your whole day. Before midday is the best time for solving the most difficult tasks.
How to make your life as productive and effective as possible? You can find the answer in our article "Top books for managers to help you acquire useful skills for effective project management".
Music – listen to good music, especially after a long hard day.
Ritual's purpose: music is therapeutic. It helps you to relax and find peace of mind.
Spoken word – instead of negative thoughts, say positive statements like mantras. Form this kind of written and spoken statements for different situations.
Ritual's purpose: a person creates his own reality. Words have influence on your mind and are capable of radically transforming your life.
Harmonic character – synchronize your actions with six principles: courage, honesty, empathy, diligence, patience and humility.
Ritual's purpose: developing a character and discovering inner harmony.
Save these life rituals for future use, so you don't forget them!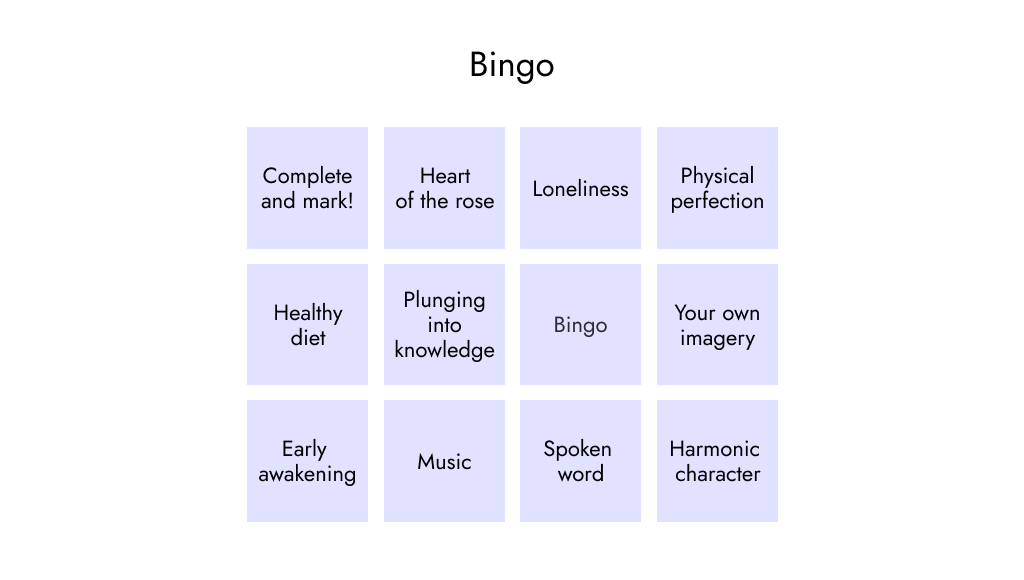 Life changing books
Robin Sharma is undoubtedly a great motivator. He wrote numerous books on self-improvement. He is also known as the author of "The 5 AM Club", "Who Will Cry When You Die", "The Greatness Guide Book 2: 101 More Insights to Get You to World Class" and others.
Are you interested in self-improvement and motivation? You can read tips from the world's best authors at the Storist platform.
Choose a summary for yourself in our catalog of life changing books. Besides the summary, you will also get access to tests, interactive simulators based on the key ideas of business bestsellers and templates in different formats for applying those ideas in real life. It will let you study the book in just 60 minutes through an interesting game-like scenario.