A few tips from Storist on how to read faster, understand better and retain more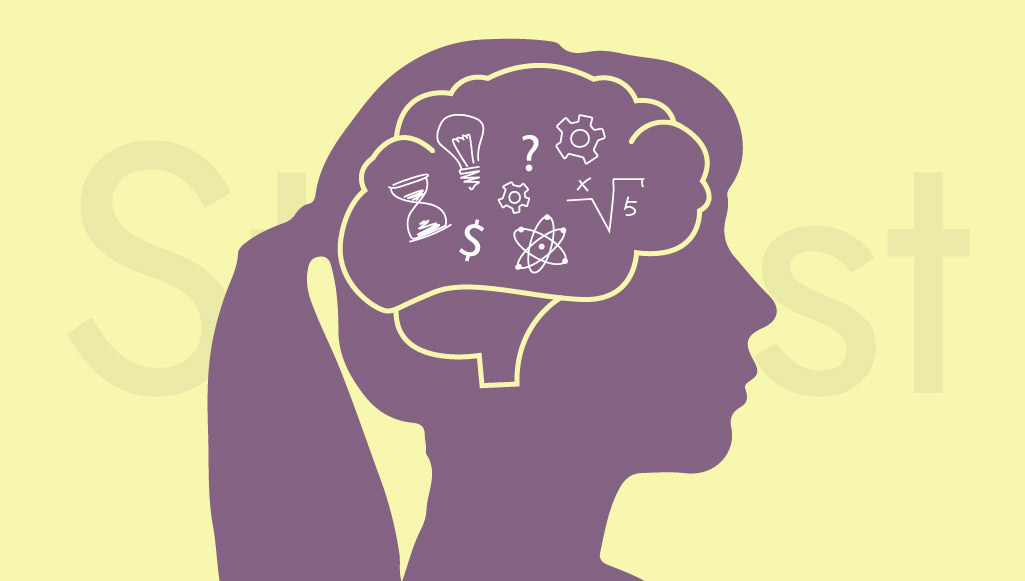 Not enough time for reading essential and helpful books? Or do you have time, but keep forgetting everything as soon as you close the book? This is a frequent problem nowadays – enormous amounts of information causes our brain to work differently. Storist specializes in quick and productive reading. In this article, you will find tips from our authors on how to read any kind of content fast and efficiently.
What stops you from reading fast?
There are two million books being published annually. In the US only, a thousand books are being published daily. There are many outstanding works among them, which immediately fill our "Must Read" lists. It is no wonder that more people want to read fast, because of the enormous amount of available information.
On average, a person reads about 200-250 words a minute. Yet history knows some impressive exceptions. It is known that Napoleon used to read 2000 words a minute. De Balzac could read a 200-page novel in half an hour and Maxim Gorky was reading at the pace of 4000 words a minute. However, this kind of speed is something extraordinary. Experts believe that it is possible to read faster without sacrificing quality – up to 300-400 words a minute. First, you have to deal with the reasons that might be slowing down your reading:
Limited peripheral vision. A reader usually has only one word in sight. You will read faster if your look spans on one or a few whole lines. Peripheral vision can be developed. You can use Shulte tables, for example. Draw a 5×5 square, and in each cell write numbers from 1 to 25. The goal is to find all numbers while focusing on the grid center and without moving your eyes.
Regression — constantly coming a few words or a few lines back. Best exercise to get rid of it is following the text with your finger or a pencil. Record breakers on speed-reading often use this method.
Subvocalization — inaudibly articulating the text. You can't get rid of it by 100%. You can reduce subvocalization by counting from 10 to 1 in your mind while reading. At start, you will lose the sense of the text, but you will get better over time.
Poor concentration. Effective exercise for developing concentration is reading words in reverse. Start with simple ones: bar – rab, multi – itlum. Gradually use more complicated words, but do it in your mind.
There are more factors that don't let you read faster and more effectively. One of them is trying to read a non-fiction book like a novel. It stops you from switching from one idea to another.
How to read fast?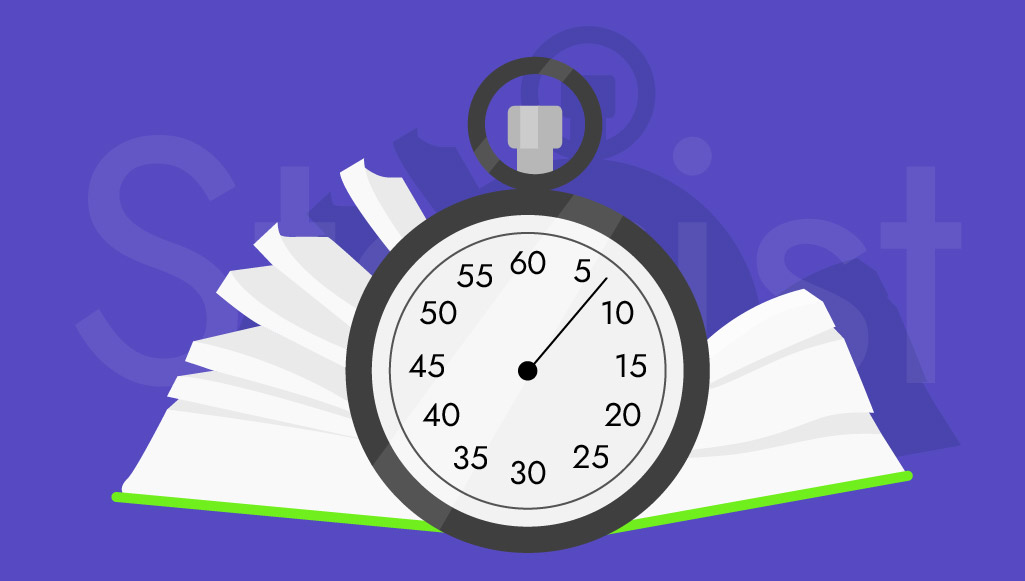 Choose the books that will be really useful to you. This way you will maintain your interest in reading. Don't hesitate to close a book, which doesn't meet your needs. Remember that it is not about the number of books you have read, but about the ideas you picked up from them.
Subscribers of Medium, Reddit and Quora have tested several tips that will help you in reading non-fiction:
Set a goal. If you don't realize what you want to achieve by reading a certain book, then the knowledge will quickly fade away and won't have any influence on your business and everyday life. It was estimated that people who set goals and write them down, reach those goals 1.5 times more often.
Establish filters. Choose what you are going to read depending on a certain criteria. When we launched the Storist, we had gathered dozens of business books recommendations, studied Amazon Best Sellers list and created a long-list. We read only the books, in which we found practical advice. The best ones were included in a short-list for developing interactive summaries.
Write down key ideas as well as your thoughts. Making remarks in books is like talking to authors. It will assist you in learning key ideas and applying them in real life.
Project what you have read to your current situation. Make up a story, in which the ideas from the book will be applied to your business.
Discuss books with your colleagues and friends. It is a great chance to share your thoughts with someone, to pass the knowledge and become more familiar with the matter yourself.
Create templates. Turn key ideas into frames, goals and to-do lists. This way you will immediately get templates for reaching your goals.
Come back to what you had read. Go over your notes and remarks from the books. It will help you remember main aspects and apply them in upcoming situations.
Find your format. You don't have to read printed books. Experiment.
Extracting knowledge
One more way to study business literature is reading summaries. Business books summaries let you focus on key ideas without being distracted by non-essential.
They are not reviews, but rather summaries of non-fiction books. They are mainly used for choosing the right literature. You can get familiar with the contents of the book and decide whether you need to read the full book. Besides, business books summaries help you quickly gather information on a certain matter.
Summaries enable you to learn the ideas of non-fiction books a lot quicker. It is a great tool that will make you a book superman. Even if you had read some bestsellers in the past, you will still be able to brush up your knowledge using the summary. There is one more thing. Our brain has adapted to perceive information in a new way:
consuming content fast;
preferring diversity: text, pictures, video, audio and pushing some buttons;
hungry for fun and show.
Interactive summaries, which include not only texts, but also gamification, will be perceived by our brain a lot easier.
Study in 60 minutes
Do you want to read business books productively and with fun? Storist has an excellent suggestion – 60-minute mini-courses based on business bestsellers. They are not just short recaps but interactive summaries.
Storist authors have combined all kinds of tips for effective business literature studying, thus creating a truly unique product. For instance, each mini-course has a section, which represents key ideas of the book in a concise and clear way, using examples.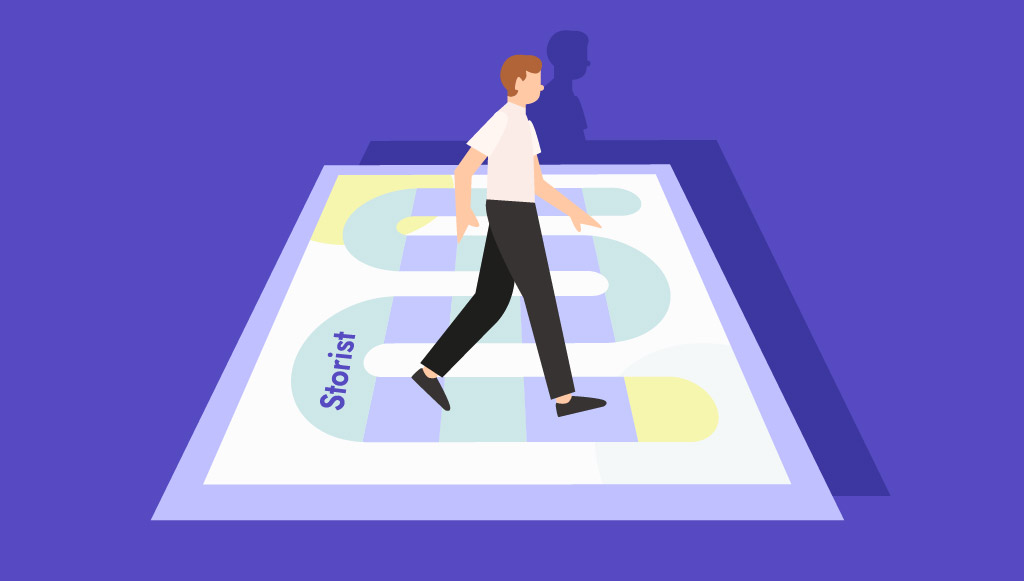 Human brain loves stories. This fact is well known. Using this knowledge, Storist authors make an interactive story based on key ideas of the book. The Skills Simulator section allows you to practice them through a story, where you can help the main character in specific situations. You get hints and comments on different ways of solving the case and check your progress through the game.Storist can assist you in interacting with ideas of the book and in checking how well you have learned them through numerous tests, mini-quests, video and audio examples. Mini-courses also contain templates for solving tasks on the spot. Storist experts prepare them for every business book. All those tools help you study non-fiction literature in a fast and effective way.