The Top Trends in Business Technology for 2023: How to Stay Ahead of the Curve
Technology development changes our world. Digital business in the Metaverse does not surprise anyone anymore. Machine Learning allows implementing new business models. And in order to stay successful, you have to be aware of all changes and trends. Storist collected analytics' forecasts for 2023 and is eager to tell you what you need to prepare for.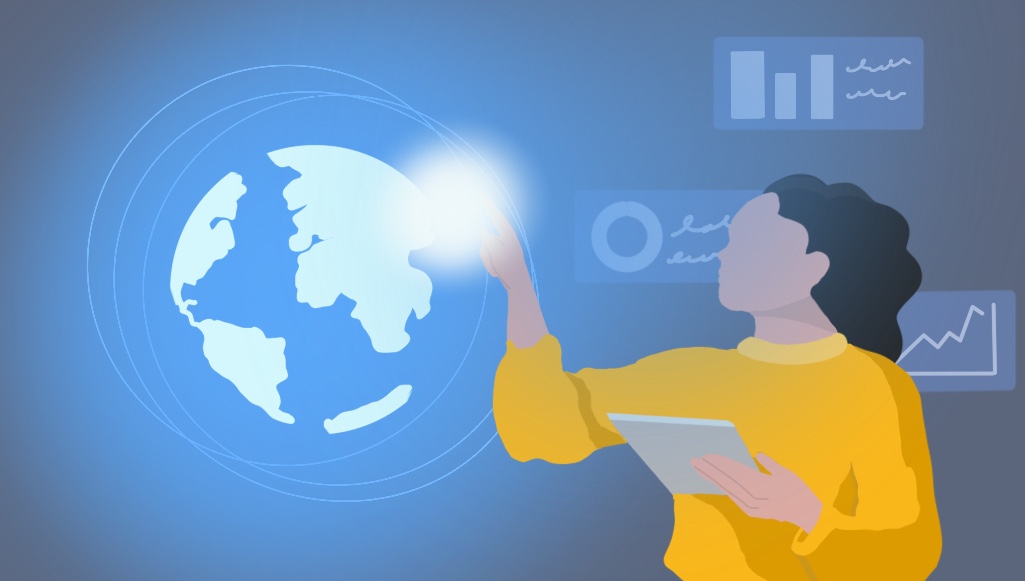 Social networks and messengers
In the last few years, one of the major business transformation trends for companies was transitioning to social networks. These days, doing business without being present on Instagram, Twitter and Facebook is almost impossible. The number of social networks users in the world is estimated at 4,74 billion.
According to the 2023 Hubspot marketing strategy and trends report, which is based on data from more than 1200 marketers around the world, about one-third of all companies are using social networks in customer service. It correlates with the global growth of e-commerce. According to analysts, in 2023 e-commerce will account for more than 22% of global retail sales. Forrester Research estimates that the amount of total retail sales will reach $5.5 billion by 2027, with online sales taking 30% of the global market.
The platforms also try to expand their e-commerce functions. Social networks and messengers introduce more and more tools that help entrepreneurs to sell and promote their products and services. This is why developing communication with the clients in DMs becomes more important.
Analysts believe that short video content is one of the most effective tools in social media promotion. According to HubSpot, 90% of marketers using short videos will keep or increase the amount of investments next year, while 21% of marketers plan to start using short video content in 2023, which is also the highest figure among all trends.
Digital Marketing Institute research shows that instructional videos get the biggest conversion, then followed gradually by social media videos, video presentations, video reviews, ads and direct sales.
Augmented Reality (AR) and Virtual Reality (VR) Integrations
Entrepreneurs know how crucial it is to draw attention to their product. In recent years, business has been getting a lot of help from immersive technologies – various methods that create a presence effect through a virtual world. Among them are Augmented Reality (AR), Virtual Reality (VR) and Mixed Reality (MR). Business technology analysts are certain that these technologies will set a new standard in entrepreneurship in 2023 and in the following years.
According to experts, in 2021 the immersive technologies market was worth almost $28 billion. By 2028 it can grow up to $252 billion. Hubspot research confirms that 14% of marketers are planning to implement VR elements for the first time in 2023.
AR and VR Integrations account for user engagement and create a separate metaverse for them. Consumers show interest in immersive technologies as well, more than 50% of them are eager to use AR/VR for trying out products. Gartner expects that metaverse will soon become a place of communication and interaction of companies' employees. For example, instead of video conferences, people might join in as avatars in metaverse. Analysts believe that by 2025 metaverse will be used regularly by 10% of workers. However, it is not a big trend yet.
Gig economy and remote work
COVID pandemic had a big influence on business technology. These days, more and more companies avoid hiring permanent employees. This phenomenon is called the Gig Economy – the system, in which companies prefer hiring part-time independent contractors and freelancers. For businesses, it is a way of cutting staff costs.
One more trend that started during the pandemic, but stays relevant in 2023 is remote jobs. According to analysts, employers still use this practice, however, larger companies are already trying to get their employees back in offices. The reason behind it is reduced effectiveness for remote workers. 85% of business leaders believe in this, according to Microsoft Work Trend Index.
Until the amount of remote employees is reduced to the minimum, companies have to solve the productivity problem. Analysts believe that effective business technology management in this situation will be impossible without monitoring operating procedures. Gartner data shows that since the pandemic started, the number of companies using technologies for monitoring operating procedures has doubled, reaching 60%. This number is expected to increase up to 70% by 2024.
Sustainability
In the last few years, sustainability has become one of the most important matters in the world. The analysts are certain that this dynamic will continue.
The study by Nielsen shows that 66% of consumers around the world are ready to pay more for sustainable products. This is also confirmed by the IBM and National Retail Federation research. Therefore, the demand for eco-friendly products and services will be one of the trends in 2023.
Companies have to consider ways of reducing the use of water and energy, as well as using eco-friendly materials and decide which recycling methods are acceptable. This responsible approach will help to attract new clients and create a good reputation. Almost 80% of retailers, who invested their resources into eco and sustainability development claimed that it has resulted in stronger loyalty from their clients.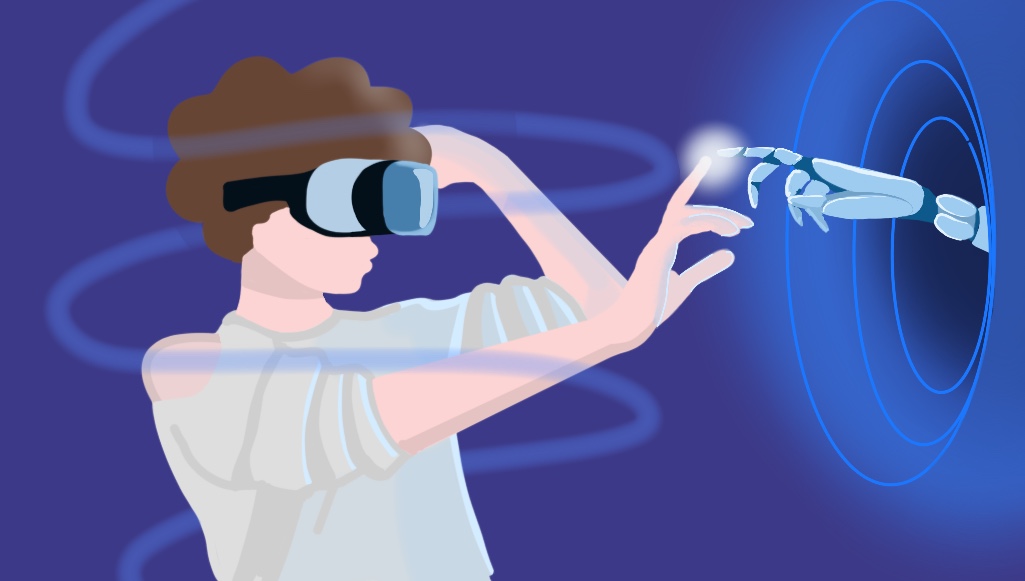 Cloud Computing and Big Data
Big Data and Cloud Computing are two major technology trends in business in recent years. Experts believe that Cloud Computing will soon become a standard method of enterprise management. According to Gartner analysts, by 2025 companies will spend more on public cloud services than on traditional IT solutions.
Challenges of the recent years forced companies to accelerate their digital transformation, including the transition to cloud applications for supporting remote workers and rapid implementation of new cloud services for keeping clients. More and more companies move their businesses to the Cloud today, in order to have data access from any place in the world. The development of 5G networks contributes to it. Experts believe that it can change all business operations radically. 5G options include intellectual data analysis, remote healthcare management, smart cities, wireless traffic light control and city traffic VR monitoring.
Modern companies tend to use Big Data more often. Previously, businesses used Big Data for marketing and advertising purposes. Now it helps to solve more complicated healthcare, financial and production problems, also helping to improve decision making processes and anticipate future trends. At the same time, companies will have to find methods of storing and processing this data, which will become even more sophisticated.
Cybersecurity and Artificial Intelligence
Global migration of business into digital space bears some risks. Hackers use Artificial Intelligence to automatize cyber-attacks and steal data. This is why cybersecurity will be a primary trend in 2023 and in the following years.
The major technology strategy in IT security will be protection of the remote devices of employees and clients. Gartner analysts predict global security and risk management costs to increase by 11.3% in 2023. By 2024, the organizations implementing cybersecurity mesh will reduce financial consequences by 90%.
All these tech trends will define the future of trade, business and employment in the world. No matter if you are an entrepreneur, investor, startup creator or the CEO of a large company, you need to be aware and consider them. In order to stay relevant, you also have to train your skills and expand your knowledge. The easiest way to learn about the cases and secrets of success is through books. With Storist interactive summary service you can not only read, but also retain the knowledge by practicing it in a gamified way.
We have picked necessary books for product managers, marketers, project managers, IT interns, Data Scientists and Analysts, IT team leaders and others to help elevate your skills. The learning process does not take long – each mini-course is to be completed in 60 minutes. You can choose books by yourself or use a personalized learning plan. It consists of a list of books, selected specifically for your purpose. You will get recommendations based on opinions of leaders like Gordon Moore or Bill Gates, as well as on ratings of the best business literature from users of large platforms like Amazon. Studying with Storist is fun and easy. Join in!