The insidiousness and chic of the fashion business industry. Marketers: take note!
Bernard Shaw once said: "A fashion is nothing but an induced epidemic". These days, the fashion industry is one of the most lucrative sectors of the economy, but very few people can "induce" society on such a scale, so they become successful. And it's not even about a fashion designer's talent. Fashion business management requires 90% business acumen and only 10% creative abilities.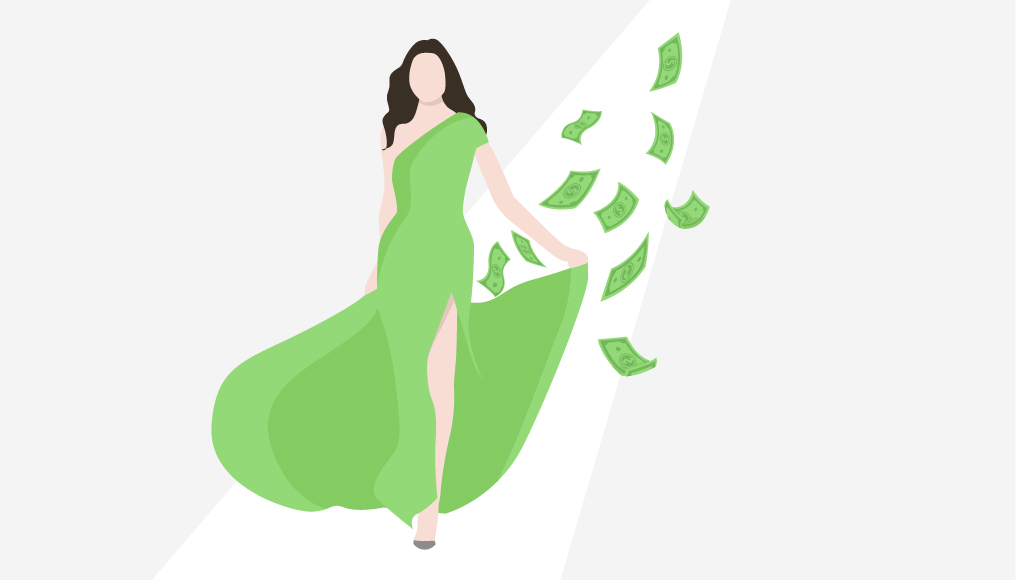 In the 19th century humans created machines that could manufacture goods on a mass scale. Later, factories started producing so many of them that it became more difficult to sell those goods. It was necessary to show to customers that your product was the best. In order to survive, the garment industry began to transform into fashion houses, create brands and its own methods of presentation, and construct their identity. Nowadays fashion goods production brings colossal profits. According to Consumer Market Outlook, the revenue for the global clothing market in 2022 was about $1.53 trillion. Consumer market forecasts project the revenues to go up to $2 trillion by 2027.
Fashion business promotion history
There are people behind any success story in the fashion business. For instance, the famous Met Gala could have just remained a charity event for the Costume Institute, if it wasn't for the genius of Vanity Fair editor Anna Wintour. In the 1980s she became the chairperson for the Met Gala and turned it into a spectacular fashion show-out. During the time she chaired the Gala, it evolved into the major fashion event and the platform for experiments and innovations.
The world might not have fallen for Nike sneakers, if it wasn't for their genius 1988 advertising campaign "Just Do It". Its author, the founder of Wieden & Kennedy agency Dan Wieden later admitted that he was inspired by the last words of the death-sentenced criminal Gary Gilmore, said just before his execution. Of course, it wasn't mentioned in the ad. Best professional athletes and celebrities appeared in TV commercials and on billboards, saying why they like wearing Nike shoes. Eventually, costs for the ad campaign paid off multiple times. Worldwide sales increased from $877 million to $9.2 billion a year, and 80% of the clients admitted to purchasing running shoes for everyday use.
One of the main contributing factors to successful business in the fashion industry is uniqueness. It is essential to stand out among the heap of similar brand items. This is why so much attention is paid to self-presentation. Like Moschino's creative director Jeremy Scott did in 2020, when he organized a puppet show instead of the usual spring and summer collection showcase. Marionettes presented copies of the real items from the new collection, while the audience also consisted of marionette copies of the famous fashion journalists. The puppet theme was continued with the ad campaign of the collection, this time supermodels like Irina Shayk and Bella Hadid acting as marionettes.
The fashion designer Simon Porte Jacquemus hit the jackpot, when rather than calling modeling agencies, he made his grandmother Liline the central character of his brand's advertisement. Moreover, he himself took pictures of her with his own phone. This decision became a breakthrough during COVID-19 pandemic, when the whole world paused, not realizing how to organize the working processes. Jacquemus sent items from his latest collection to brand ambassadors and asked them to pose to the photographer Pierre-Ange Carlotti on Facetime. Models, musicians and show-business celebrities participated in this unique campaign, and the brand received not only big revenues, but also global recognition.
Good/bad publicity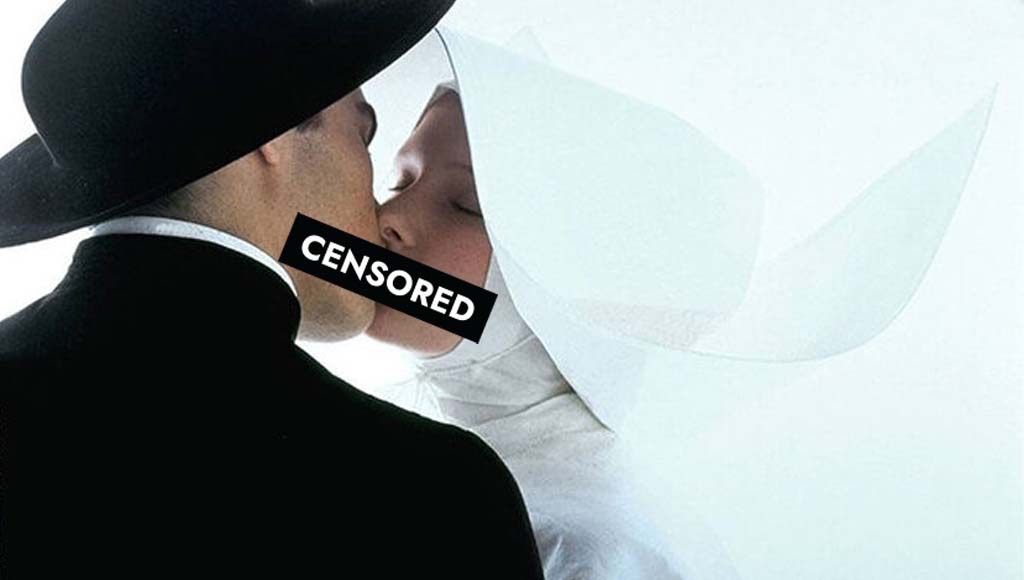 At times, brands can come too far while trying to stand out. However, walking on thin ice often brings more hype to fashion houses, than a regular ad campaign. There are only a few of the examples:
In 1980 Brooke Shields starred in a Calvin Klein Jeans commercial. The girl was wearing blue jeans and a shirt, fastened only on one button. That's quite alright, but the image of a playful girl was also followed by the text «You wanna know what comes between me and my Calvins? Nothing». The public saw it as innuendo and accused the designer of child pornography propaganda. As a result, the exact jeans model Brooke Shields wore, was taken out of production until 1998, but other products of the company became extremely popular, as well as the designer and the girl themselves.
For a good reason, the photographer Oliviero Toscani is one of the most provocative people in fashion advertising. He is known for his collaboration with United Colors of Benetton in numerous controversial advertising campaigns. As the brand's Art Director, he cared neither about rules nor taboo topics. Sometimes, Benetton ads did not even showcase the brand's items, but they touched upon the hottest social topics: racism, homophobia, HIV stigma, wars, religious hatred and even death penalty. Toscani took photos of a nun and a catholic priest kissing, of new-born babies, homosexual couples, criminals, death-row prisoners, and even multi-colored condoms spread on a bright background. Those photos always drew much criticism, they were censored and banned in numerous countries, but lived up to the task: the brand and its products were always at the center of the public attention.
One more example of bold marketing is the 2010 Diesel campaign, called Be stupid. An Italian brand published a series of posters that encourage you to stop being sensible and not to be afraid to look weird. Following creative photos there were slogans like: "Smart may have the brains, but stupid has the balls", "If we didn't have stupid thoughts, we'd have no interesting thoughts at all" and others. The public liked the idea so much that soon there were photos on the Internet imitating the Diesel posters. The brand also launched the contest on its website for the most stupid and crazy thing to be done on video, and which were later included in the Diesel Stupid Music Video. However, the Advertising Standards Authority didn't appreciate the creativeness and issued the ban for excessive sexuality, indecency and encouraging antisocial behavior. However, they managed to ban only two posters.
In the world of fashion, everything changes so fast: there are new styles, forms, colors, designers and surely, new must-haves. Fortunately, in order to use the best cases of marketing in fashion industry, you don't have to be working for a fashion house. It would be enough to read books, in which gurus share their experience, take away the best ideas and apply them to your life.
This is the ultimate mission of Storist interactive summary service – to help everyone in retaining knowledge from books, so they won't become just check marks in your must-read list.
Our team developed a unique system, which will not only help you read the best non-fiction literature fast, but you will also be able to practice the new knowledge. At Storist, books are transformed into mini courses with a simulator to memorize the key ideas and with templates to apply them in practice right away. In the end, you will be able to take the most out of personally picked 12 books in just three months, by studying 10 minutes a day.

Long story short: take the test and get your personalized learning plan from Storist for free.