Science and business: success stories with a lot to learn from
Science is a special type of human activity, which is focused not only on exploring the world that surrounds us, but also on making our life better. Scientific research is similar to a business project: it requires the idea, a team and the financing. Take a look at inspiring examples of scientific developments picked by Storist experts, which have turned into promising business projects.
World oceans map
Humankind conducts research projects on studying the depths of space, changes genomes of plants and animals, but still knows so little about the sea depths of its own planet. NASA scientist Ved Chirayath decided to change that.
While completing his graduate studies in aeronautics and developing instruments for observing space objects, Ved has seen detailed maps of Mars and Moon a few times. He was very surprised to learn that the sea depths of the Earth have been explored just by 10%. Scientists possess the technology for photographing the underwater surface, but the problem is in waves, which distort the shapes and sizes of underwater objects.
Using the grant he had received for the Earth studies, Ved developed Fluid Lensing, which allows to watch the reefs and explore the bottom of the oceans. Camera was set up on the drone, which was put on an electrical boat. This allows them to take pictures of the bottom of the ocean without harming the environment.
The supercomputer from the University of Miami processes a huge amount of data that the scientist managed to get. In 2020, the project in citizen science was carried out – NeMO-Net videogame. The participants had to identify coral reefs on photographs, made by Ved and his team. This data will be used for programming supercomputers, which transform those photographs into ocean maps.
The food of the future
Is it possible to satisfy the world's appetite for meat, without harming people, animals or the planet? This is what Dutch scientists Daan Luining and Mark Kotter wondered about. In 2018 they founded Meatable – the company producing "eco" meat, cultured in a laboratory. At the beginning, the enthusiasts worked in the campus of the Delft University of Technology. Few months later, Meatable got financing from investors for 3.5 million euros.
The main advantage of their method is in not using fetal bovine serum, which allows to leave a donor animal alive. Producers take cells from unharmed cows or pigs. Then the natural process of growing fat and muscles starts in a laboratory. A cow needs about three years to gain enough meat before it is slaughtered. In Meatable it takes only a couple of weeks. No antibiotics are used during this period. At the same time, huge amounts of natural resources are saved, for example, producing 1 pound of beef requires about 1799 gallons of water.
The Dutch scientists introduced their product at the Consumer Electronics Show in Las Vegas in 2020. At that time, Meatable was working with the scientists from Cambridge and Stanford on producing a hamburger from a single stem cell, using the process patented by the company. In the end of 2020, Meatable introduced the result: a sausage from cultured pork.
In March 2021 the company received financing from several investors for 40 million euros. By 2025, Meatable plans to deliver their products into the market around the world.
Data science saves wild tigers in India
Tiger bones are very popular on the black market. They are often used in traditional Chinese medicine. This is why in India, which holds more than a half of the world population of wild tigers, poachers kill hundreds of those animals each year. Using large amounts of data can change the situation.
The Executive Director of the Wildlife Protection Society of India Belinda Wright, the ecologist of Snow Leopard Trust Koustubh Sharma and their colleagues suggested a new method for evaluating the possibility of committing and identifying crimes against tigers in different areas in India. They wrote a computer code and analyzed 25 thousand data points, collected in 605 regions of the country since 1972 about the crimes linked with poaching. It helped to find 73 key "hot zones" with a high possibility of poaching and trading wild tigers. Using this method allowed eco-activists, authorities and forest rangers to focus on the areas that most of all need law enforcement.
Using big data helped ecologists to discover the areas where they did not expect to find poachers, but where cases of killing animals became more frequent. Researchers also found out that poachers prefer to use railway routes, where it is easier for them to blend in with a million passenger crowd.
The method has already become an interest of the members of the government that try to prevent poaching in India. Sharma notes that the methodology in combination with law enforcement on the spot can also be used to prevent poaching of other species, from leopards to pangolins.
Scientific research = business project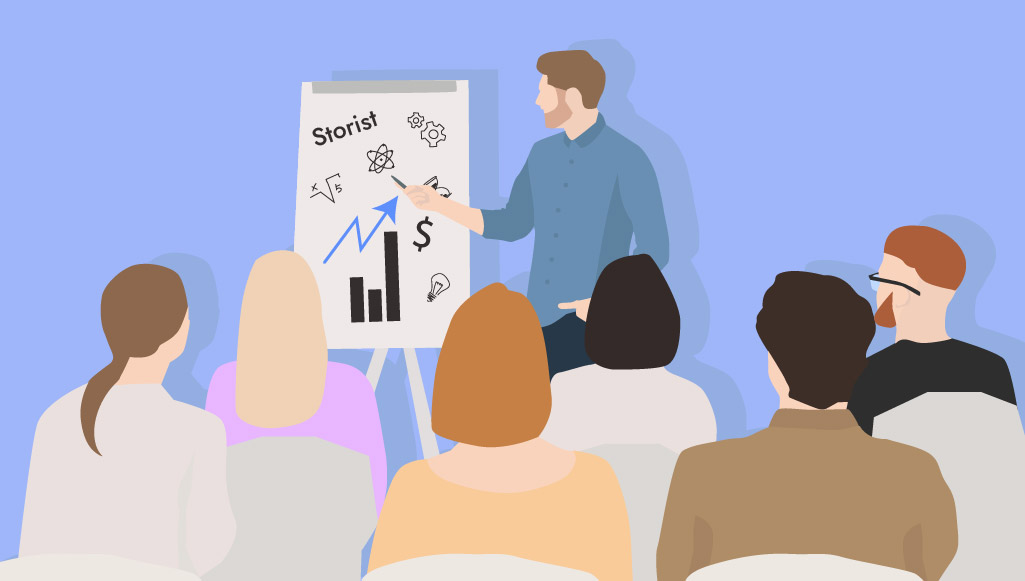 Executing these kinds of projects would be impossible without strong support and financing. In this way, scientific research is not any different from business projects. It turns out, scientists have something to learn from entrepreneurs.
For example, a skill to convince an investor about the value of a certain research. Jeroen van Geel talks about this in his book Pitching Ideas. He claims that 90% of success depends not on the idea itself, but on the perception of those, who you present it to. He suggests the following algorithm:
Recognize people who influence the decision;
Identify their attitude;
Analyze the balance of power;
Reformulate your idea so that it would be liked by the majority.
Besides, the author believes that you should realize where the presentation will take place and how many listeners will be there. He recommends watching people before the presentation and trying to make a good impression on them. Storist will help you to acquire those and other useful skills. The team of interactive summary service has done a big job to help startuppers, product managers, marketers, IT interns, team leaders, data scientists and many others raise their level of competence. For each specialty and each competence Storist has picked necessary books to upgrade certain skills. You will get the recommendations based on opinions of famous experts in different areas, like Bill Gates and Elon Musk, as well as ratings of best business books from the users of large platforms like Amazon.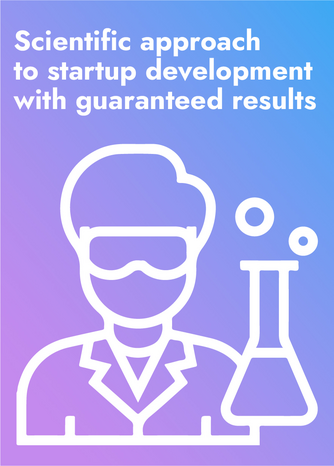 "The Lean Startup" by Eric Ries
The book tells how to launch a startup without spending too much money and energy. The author suggests listening to potential clients in order to understand what they need.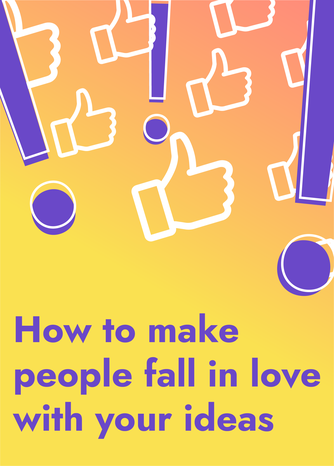 "Pitching Ideas" by Jeroen van Geel
The book will let you get inside of the heads of those, who you want to convince to implement your idea. The author also explains how to ensure the success of your presentation.
Storist service will be of great value to those, who not only want to attract the investors, but to implement their project with minimal costs. This is what The Lean Startup by Eric Ries is all about. The author suggests the approach of proposing a hypothesis, which later is either confirmed or rejected. For instance, there is a hypothesis that the consumers have to approve a new product with certain characteristics. A prototype is created to offer to the control group of buyers. The members of the group are later interviewed to find out what they had liked or disliked. The product is then adjusted based on this data. So the author wants to "breed" a perfect product, which will meet the market's demand.Studying with Storist is fun and easy, as you can spend little time on it. You can choose the courses by yourself or make a personalized learning plan for three months. See what plan can Storist algorithm set you up with.