A few marketing tips based on the trends of 2023: what should you pay attention to?
Understanding and using the latest marketing trends will help to gain awareness of the market, to find new channels of reaching your target audience and to stay relevant in the ever developing market.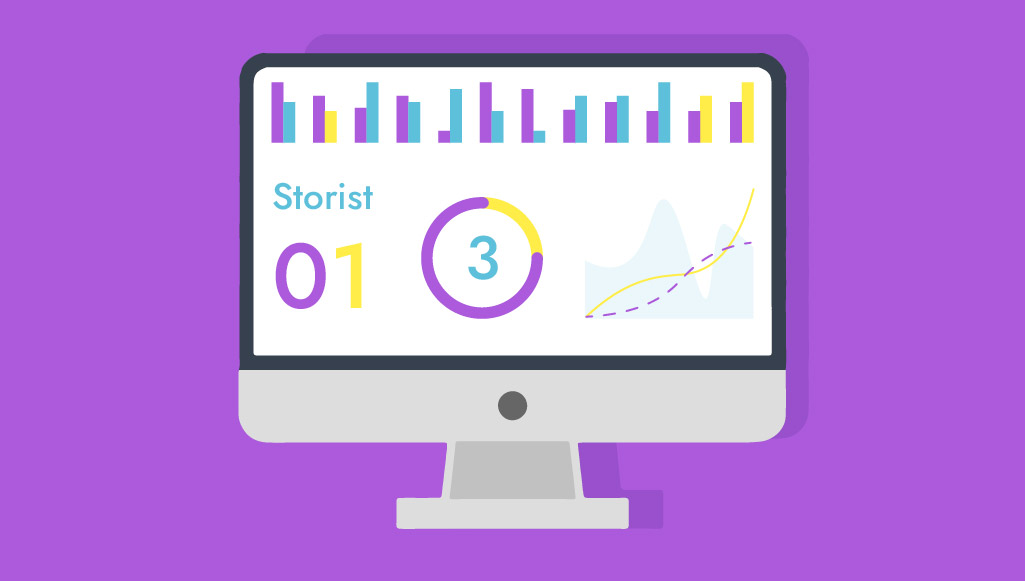 In this article, you will get marketing tips based on marketing trends of 2023. The material will be of use to marketing specialists, executives or business owners, who create, implement and analyze the effectiveness of marketing strategy.
Develop digital marketing
The Internet has long been a part of most people's lives. The users get information, they study, shop and entertain on the web. Digital presence is crucial for business. You can cover a wider target audience through the Internet quickly and cost-effectively. Companies use digital channels to form brand recognition, to attract new customers and increase sales and revenue.
Digital marketing is constantly evolving, so it is important to be aware of the latest trends and use them while creating a company's marketing strategy.
What digital marketing tools to focus on in 2023:
Opinion leaders. Opinion leaders marketing continues to grow and according to Influencer Marketing Platform this industry will come up to $21.1 billion in 2023. The experts of Influencer Marketing Platform recommend, when choosing the opinion leaders, to focus on the level of engagement and exposure of the audience, rather than the amount of subscribers. Make sure that the audience of the opinion leader you have picked is similar to your target audience, and the subscribers will be interested in your product or a service.
Native advertising. Hubspot experts believe that the demand for native advertising will grow in 2023. Native advertising, compared to general advertising, can fit organically into the format and subject of the online platform. It is interpreted by users more as a recommendation or a reminder, without active pleas to buy something. It isn't annoying, is perceived naturally in the context, helps promote and builds up brand or product recognition. You can see native advertising in the articles of media-resources, blogger's posts, in videos and movies.
Short videos. If your product is not yet represented in this format, then it is time. According to HubSpot, one of the biggest CRM platforms, 90% of marketers that use short videos, will save or increase their investments next year, while 21% of marketers are planning to use short videos for the first time in 2023, which is the highest number among all other formats. Start publishing and experimenting with short video content. Find non-typical solutions and come up with creative formats. Do you want to improve your creativity? Take a look at Storist interactive summaries.
Thinkertoys by Michael Michalko
How to come up with outstanding ideas and find unusual solutions to any problem.
Test, study, and find your way to success on Internet platforms that capture so much time and attention of the audience.
Artificial intelligence. Use AI to automate tasks that take much time. It will allow you to not only save time, but to improve your productivity. By combining computer aided learning and AI, you can collect and analyze data from social networks, websites and other sources, in order to get a clear picture of your audience, its preferences, needs and actions. Using chat-bots will provide 24/7 client support, generating personalized answers to questions, requests and problems of your audience.
Focus on users' experience. Competitiveness in digital space intensifies, and customers' experience becomes more and more important. You have to be sure that web-sites and other digital means are simple and convenient to use, otherwise you risk losing clients to your competitors.
Search engines. Although SEO is not something brand new, its strategies are still relevant in modern marketing. Using SEO makes your website more noticeable, which means more traffic and more opportunities for transforming your potential clients into buyers.
Interactive marketing. Offer games, polls and other types of content, which require active participation, to your audience. It will form stronger relationships with the clients, increasing their level of engagement, and helping you learn about their actions and preferences.
Improve marketing analytics
Marketing analytics includes collecting, processing and analyzing data, necessary for creating marketing strategies and tactics. Various types and sources of marketing data should be aggregated and structured before the analysis. Several marketing analytics platforms can help with this, such as Google Analytics, HubSpot, SEMRush and others. You can also analyze data manually, exporting them in Microsoft Excel or any other statistical tool. The data you get in the end can be used for optimizing marketing strategies, finding prospects for growth and evaluating the effectiveness of marketing companies.
Several trends can be found in marketing analytics:
The use of artificial intelligence and computer aided learning will continue to play a key role in marketing analytics. Automatizing routine tasks and processing large amounts of data will help to get valuable information and to optimize the work of the marketers.
Particular attention to confidentiality and security of the clients' data. In the world of marketing data has a high value – not only for you as a marketing specialist or a business owner. Whether it is e-mail, credit card information or smartphone location, consumers also value their data and companies have to focus on security while collecting and handling clients' data.
Collecting data through several sources. As long as companies continue to expand their digital presence, there is a growing need in integrating data from different sources, such as social networks, mobile apps and websites, in order to get the full picture of customer behavior.
Using predictive analytics as an effective tool in making strategic decisions. Predictive analytics is focused on the idea that previous events can be used for predicting the future events, and it is mostly based on statistical methods and the algorithms of computer aided learning. Marketing specialists use it for finding patterns and trends, which can be used for attracting clients to relevant products and services.
For instance, a company can use predictive analytics for targeting advertising at the clients, who are most likely to be interested in a new product. Predictive analysis may also help to find out when and how the clients can switch the product or stop using it.
Using analytics in real time. Real time analytics will become more widespread; the companies will be able to follow their clients' behavior and make decisions based on real time data.
Accent on the visualization. As long as companies keep collecting and analyzing more data, the demand for more advanced visualization tools, which can help in understanding and getting the main point across to the consumers, will increase.
In order to be successful in business, you can't underestimate the importance of marketing. Only when you find your target audience, as well as how to treat it – will it become easier to attract new customers and fill your market niche.
Just like any other area, marketing is constantly evolving, and companies that follow the latest trends will have more chances to succeed.
It is just as important to change and grow by yourself, in order to keep up with the times. Go through a simple test at Storist and get a personalized plan, which you can use to improve your skills at a convenient time, along with interactive summaries.