Don't only focus on hard skills! What soft skills should IT specialists master for successful professional growth?
The IT sphere is developing at a very fast pace, but what drives the professional development of IT specialists? The Google HR team determined that among crucial skills for IT are the soft skills. Candidates with such competencies make teams more effective, and they are consequently hired more often. Storist found out which skills are most haunted on the market.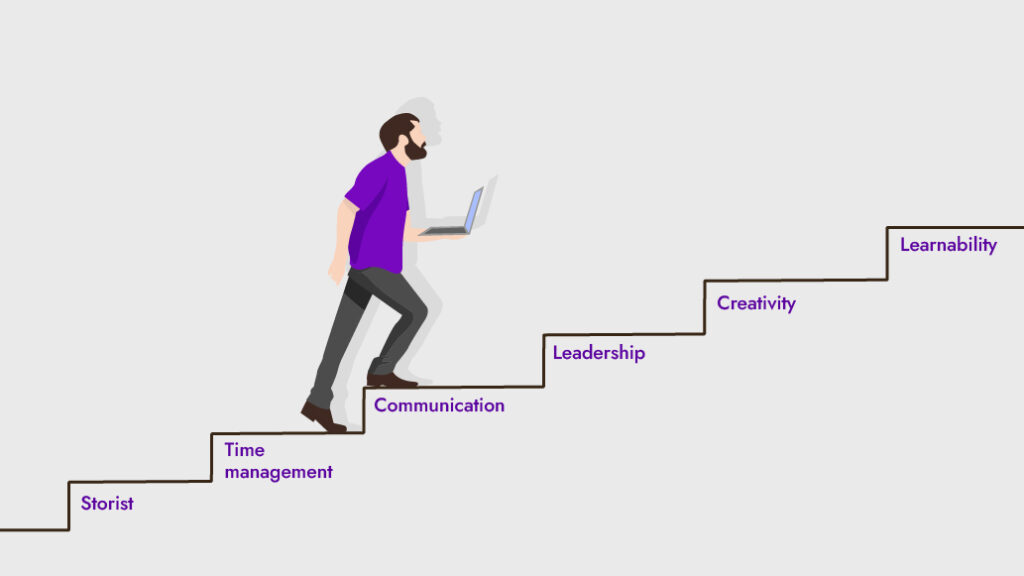 According to ZipRecruiter, a platform for finding jobs and candidates, 93% of employers admitted that soft skills play a big role in the decision process when hiring a candidate. This fact was also confirmed by researchers from Harvard, Stanford and Carnegie Foundation. They claimed that 85% of professional success depends on the level of soft skills, while only 15% on hard skills. Consequently, candidates with developed soft skills are in greater demand on the market.
Laura Mazzullo, founder and owner of the American recruiting firm East Side Staffing, believes that soft skills are actually one of the hardest and necessary skills in life in any given area.
What is the difference between soft and hard skills?
According to HR experts, professional growth is impossible without developing soft skills. What are they anyway?
Soft skills are personal qualities, such as responsibility, commitment, ability to work on a team, communicative skills and positive attitude. Basically, it is everything about emotional and intellectual aspects of work, which help to interact with colleagues and clients.
Hard skills are professional skills: theoretical and practical knowledge in a specific area. For instance, some of the hard skills for IT are:
Ability to collect and analyze data
Ability to optimize websites for search engines
Knowing programming languages, such as JavaScript, Piton, С++
Math proficiency
Knowing foreign languages
Among the invaluable soft skills for a resume of an IT specialist are:
Time management
Communicative skills
Creativity
Leadership
Ability to switch quickly between tasks
The U.S. National Association of Colleges & Employers conducted a survey, which showed that many of the candidates who will be looking for a job in the next 20 years, are lacking some of the soft skills like teamwork, decision-making and communication.
How to learn new soft skills?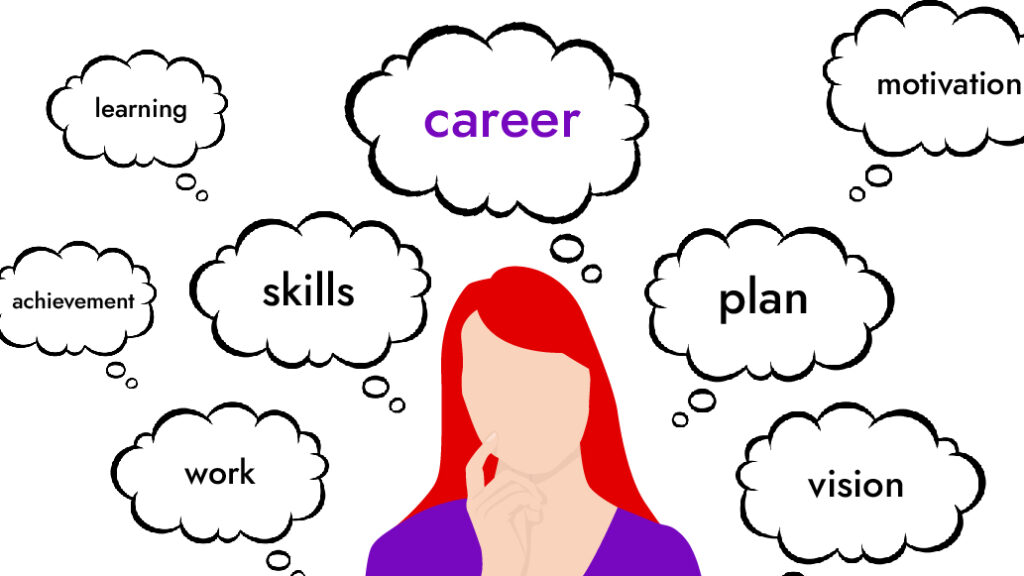 Can you develop leadership or time management skills? The experts are sure that you can! Soft skills training can be carried out in the same way it does for the hard skills – by studying theory and practicing the knowledge.
The process of learning new skills should look like this: acquiring the knowledge (from the books, for example) – applying it in practice – reviewing the mistakes – repetition – repetition – repetition.
Storist interactive summary service can be a great assistant in this process. Our team has developed a unique system, using which you will not only read the best non-fiction literature very quickly, but also turn your knowledge into practical skills. We use several methods for that.
Kolb's learning cycle is a learning model for adults, which is applied for both online and offline lessons. Storist interactive summaries consist of several blocks that you work with gradually – theory (key ideas), practice (quizzes and real life cases), and analysis (commentary on all possible answers in cases, including the explanation why an option is correct or incorrect). As a result of this process, your brain forms a certain action algorithm.
Gagne's method on acquiring new skills. It is used by successful authors of study guides, as well as by creators of training courses. The method includes:

Gaining attention – in our courses you will find vivid examples and characters in the cases.
Providing motivation – the books are not only recommended, we explain the purpose behind each interactive summary and what skills you will develop.
Presenting material in fragments – we break the content into chunks. Ideas from books are displayed in bits, which will be easy to learn.
Providing additional information – you will receive extras, like helpdocs, inserted videos, articles with frameworks.
Maintaining the attention – your activity will alternate. Reading is followed by a video or an interesting quiz, then a vivid example is presented, and finally, a case with the commentary.
Providing feedback – you get comments to each answer in the task, whether it is correct or incorrect.
Helping with arranging the information – Storist will provide you with templates, checklists, schemes and other tools that will enable you to memorize and practice more of the insights given.

Storytelling method. It helps to absorb and retain information as a result of learning through actual stories. Examples from books can become outdated pretty quickly. Those examples may often be related to a certain narrow area of expertise. Storist experts use author's cases for solving actual problems of IT specialists, in order to simplify brain transition from "theoretical knowledge" to "oh, I realize now, how to use it in my job".
Gamification. Scientists noticed long ago that our brain likes games, this is why information presented in this form gets acquired much easier.
The model of Peter Honey and Alan Mumford. This method helps to understand which way of learning fits a particular student. We are all different. If you observe a group of students, you will see that their studying processes are not the same. One would read thick books, the other would dive into practice right away, while some would not even start studying until they are sure that it will be useful for them. At Storist, we consider all those aspects, so that our courses are effective.
Due to these and other methods you will not just know "what this business bestseller they discuss is all about", but learn the useful tools, which you can quickly implement into your work routine. It will help to enhance the quality and the speed of solving the tasks.
"Reading" won't take much of your time – each interactive summary can be studied in about 60 minutes. Summaries are based on business bestsellers and the most prominent non-fiction publications. You can choose books from the catalog, or take a test from Storist to get your own personalized development plan. It would be a list specifically related to your knowledge and future goals. You will get recommendations based on opinions of leading figures like Elon Musk, as well as on ratings of the best business books from the users of large platforms like Amazon.
For each specialty and each competency Storist experts pick necessary books to elevate certain skills. For each profile, the list of must have soft skills will be different.
For instance, a development plan for junior IT specialists may look like this:
The book by Dale Carnegie "How to Win Friends and Influence People" will help you develop communicative skills. Josh Waitzkin will elevate your learning ability with his book "The Art of Learning: A Journey in the Pursuit of Excellence". Stephen R. Covey will teach you the art of management with his "The 7 Habits of Highly Effective People". Leadership qualities can be expanded with Kenneth H. Blanchard's "The One Minute Manager". By using Michael Michalko's "Thinkertoys: A Handbook of Creative-Thinking Techniques" you will become more creative. Daniel Kahneman will show you how to be flexible in his book "Thinking, Fast and Slow". After reading "The Lean Startup: How Today's Entrepreneurs Use Continuous Innovation to Create Radically Successful Businesses" by Eric Ries, you will be better at strategic thinking, which is crucial for promotion to middle and senior positions.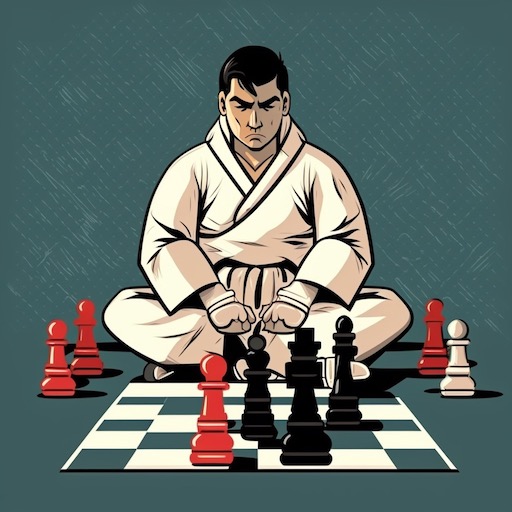 The Art of Learning: A Journey in the Pursuit of Excellence by Josh Waitzkin
Master the learning process to achieve excellence in any discipline through strategic self-discovery.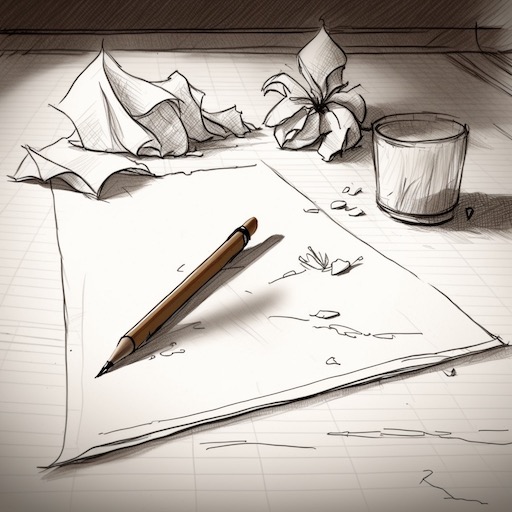 Thinking, Fast and Slow by Daniel Kahneman
Enhance decision-making by understanding cognitive biases and the interplay of intuitive and rational thought.
How to understand what skills you need to develop for professional growth?
Evaluating yourself is incredibly difficult, but the progress is impossible without it. The 360-degree feedback method can help you find out the level of each of your skills. This method is a staff evaluation system, which involves getting feedback from the people a person works with, in order to assess a person's job on their current position. In companies, HR departments usually use this method, but who said you can't do this assessment by yourself?
The feedback can be done anonymously – using e-mails, for example. You might not be able to find out your boss's opinion, but getting feedback from your colleagues, subordinates and clients should be pretty easy. As a result, you will see the directions for developing specific skills and qualities, which will improve your relationships with colleagues. However, remember that the 360-degree method is subjective. Don't take the feedback too hard.
If this method is too complicated or you are afraid that you might take it personally, you can use various tests defining personal qualities. By the way, Storist can also help you find out which skills you need to work on, depending on your personal goals. Go through a little test and receive a personal learning plan on Storist summaries.