Celebrity scandals as a profitable business. What's behind Big Headlines?
Celebrity scandals have long become an essential part of the news world. However, not only tabloid journalism makes money off it. At times, celebrities are eager to have public feuds with each other for the sake of popularity and good profits. These days it all has developed into a separate business industry. Find out with Storist how it works.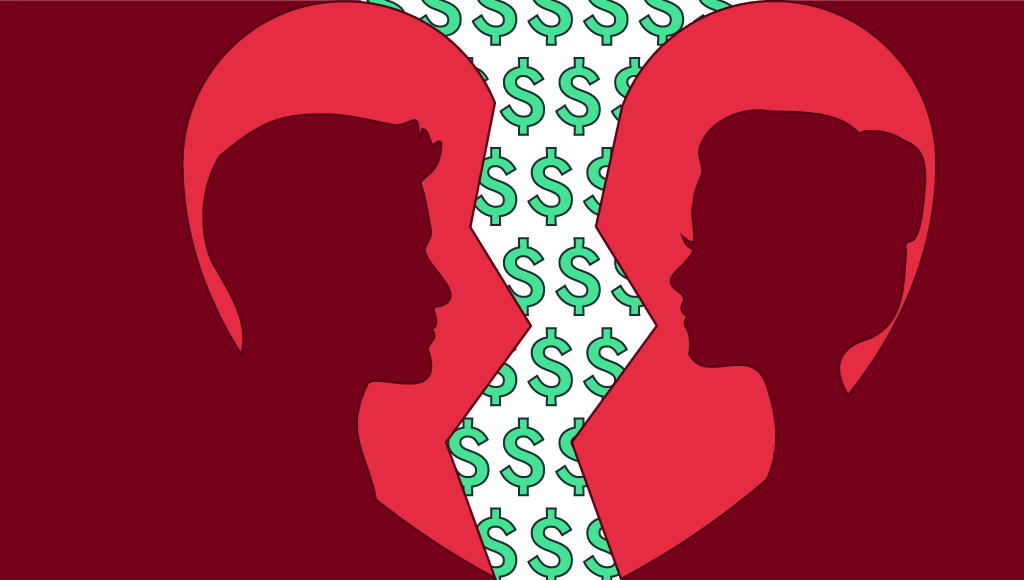 Just recently Hollywood was shaken by the news of Kevin Costner and Christine Baumgartner divorcing after almost 19 years of marriage. Christine filed for divorce on May 1st, 2023, due to "irreconcilable differences". Time will show whether it will be followed by a big drama. But you can already tell that the tabloids will be keeping a close eye on the situation. It has been proven by numerous divorces of celebrities, as some of them had turned into reality shows.
Entertainment scandals 
Perhaps, the most talked about media scandal in recent years was the trial between Hollywood stars Johnny Depp and Amber Heard. For 24 days the whole English-speaking (and not only) world has been following this case as if it was a reality show or TV series. The trial was broadcasted live on the internet and footage from the hearings collected more than 10 billion views, while some of the video fragments became memes.
The public was mostly on Depp's side. There was a popular online hashtag #JusticeForJohnnyDepp. According to BuzzFeed News, there were 1667 of such tagged messages on Instagram from April 25th till April 29th 2022, which had more than 7 million likes and reposts. At the same time, there were only 16 messages supporting Amber Heard. As Johnny Depp was the one who insisted on the trial being public, he probably had expected such a reaction. The hearings had to be moved to Virginia, because not all states allow live broadcasting of such events.
As a result, by basically turning the court case into a film, the actor has won. First, he will receive $15 million from his ex-wife, and secondly, it turned around his career, in which he faced issues after the divorce case had started. Turns out, the actor took advantage of the scandal, as he had troubles long before marrying Amber Heard. In 2018, the article about his problems came out in Rolling Stone magazine. The journalist Stephen Rodrick spent three days in Depp's mansion in England and told about financial and moral troubles of the actor. During his career, Depp has made $650 million, but has lost almost everything due to his and his partners' poor financial management.
This one may be the most famous, but not the only divorce case gone public. For example, as Angelina Jolie and Brad Pitt got separated, the process between them lasted for a few years and got covered publicly as well. They both expressed mutual accusations and revealed some details about their marriage to the media. None of that was done for free, of course.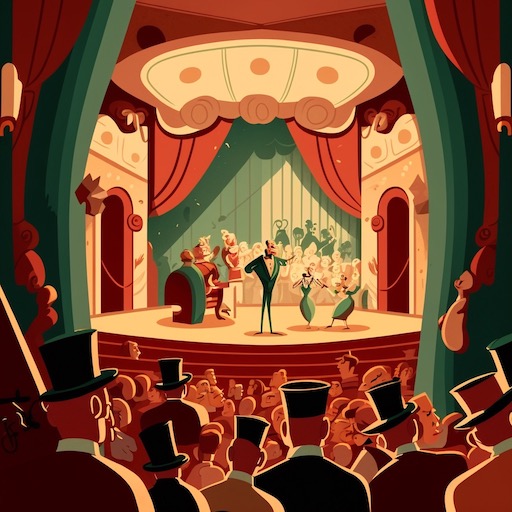 The Experience Economy by B. Joseph Pine II and James H. Gilmore
The book teaches how to use experiences for creating profitable and competitive business. The authors claim that price competition brings higher revenues. They suggest using the principles of theatrical acts, which would fit your business and will make your product unique and extraordinary in the eyes of the customer.
Lucrative scandals
Even in case of a quiet divorce process, both sides can still benefit. Apart from the large sums received from ex-spouses, media mentions can also bring profits. Like it happened with Katie Holmes, when sales of her brand Holmes & Yang have increased, after the media found out about her divorce with a superstar Tom Cruise. According to the manager of Barney's branch in Beverly Hills, the products of the brand started to sell really well right after the media began speculating about the actors' separation. At the same time, Katie should have received around $15 million settlement along with a house in Beverly Hills, although the exact amount remained undisclosed.
Any kind of event in the life of a celebrity might be a way of showing out to the world. This principle has become crucial for the Kardashian-Jenner family. They used scandals to attract more audience to their reality show. In February 2007 all media were talking about Kim Kardashian and her sex-tape with her boyfriend Ray J. Somehow, the tape ended up on DVDs of the famous porn production company, and later on the internet. Kim sued the studio, but a couple months later they settled out of court as she received a $5 million compensation. Later Ray J admitted that the idea of sex-tape scandal came from Kris Jenner, in order to skyrocket their new reality show. Moreover, according to the rapper, he and Kim received from the studio $400000 each as well as 12.5% royalties, which came up to $1.4 million.
Shortly after this, the new show "The Kardashians" immediately became a hit. It had 20 seasons from 2007 till 2021, hundreds of episodes and numerous spin-offs. The show not only brought great revenues, but also huge popularity to the family members, which they have successfully monetized. According to Influencer Marketing Hub, in 2022 Kim Kardashian received from $600 to $1 million for an Instagram post. Her sister Kylie Jenner gets about the same amounts for her social media posts. She is on the verge of becoming the youngest female billionaire due to her own cosmetics brand. Her other sister – Kendall – earns around $500,000 per post. She has been a model since 13, and recently Forbes put her on top of the highest-paid models list.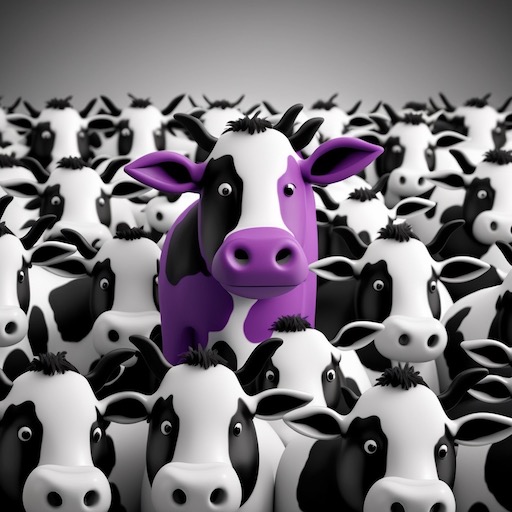 Purple Cow by Seth Godin
The book tells how to create a product, which will stand out and will be talked about. The author suggests looking at the world through the client's eyes and igniting his interest towards you. He explains how to gain trust of your target audience and offer an actually unique and useful product.
Celebrity and media – mutually beneficial partnership
Sensationalist journalism made for itself idols and started earning money off them, at the same time helping them to make money as well. These days, the media pay huge sums to celebrities for opportunities to publish photos of important events or interviews with them.
For example, People magazine bought exclusive footage from the wedding of Kim Kardashian and Kris Humphries for $2.5 million. Kim also received $15 million for two episodes (4-hours in total) about her wedding that were aired on E! channel. By the way, the whole wedding was worth $10 million, but the newlyweds, however, spent nothing. According to the New York Post, Kardashian made $17.9 million from that wedding, which includes presents and profits from endorsement deals. Right after their honeymoon Kim filed for divorce.
Kim Kardashian, perhaps, earned even more from their wedding with Kanye West in 2014. According to some sources, the $12 million wedding could have brought Kim around $21 million.
Top 5 of the most expensive celebrity photos:
Brad Pitt and Angelina Jolie's twins. Price: $15 million. Publishers: People and Hello! Magazines.
Marc Anthony and Jennifer Lopez's twins. Price: $6 million. Publisher: People.
The first photo of Shiloh Nouvel Jolie-Pitt. Price: $4,1 million. Publisher: People.
Demi Moore and Ashton Kutcher wedding. Price: $3 million. Publisher: OK!
Matthew McConaughey and Camila Alves's baby. Price: $3 million. Publisher: OK!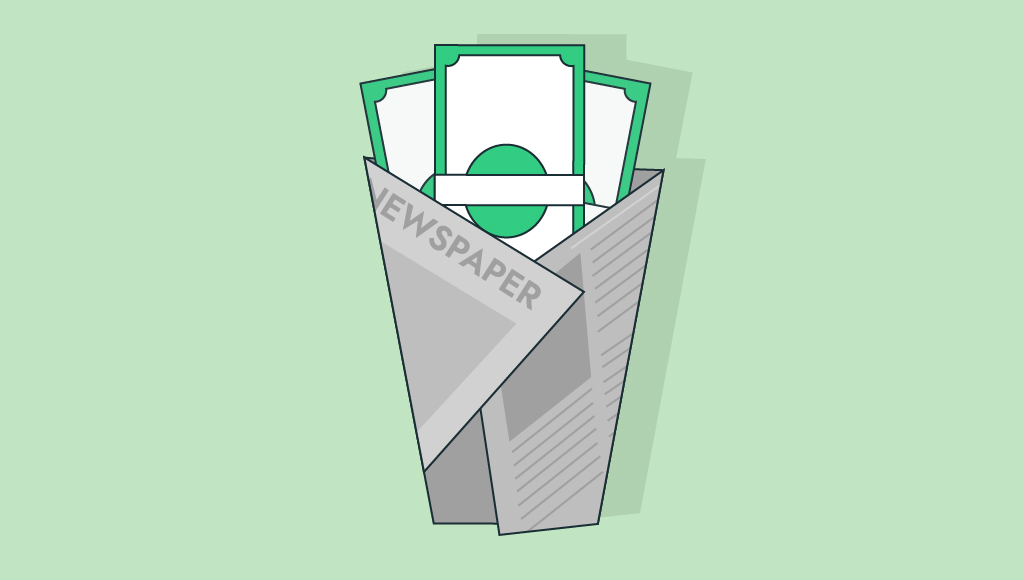 As you can see, even political scandals and corruption stories can turn into successful promotional campaigns. But where to find inspiration and manuals on how to do it with leverage for business (in fact, not many can make money on blogging)? A good source may be books by business experts, who built successful marketing strategies despite all surrounding circumstances. Not sure what to read exactly, without wasting your time?
Take the Storist test and get a personalized learning plan, which includes 12 best business bestsellers for your goals. At Storist, the books are transformed into mini-courses with a simulator for retaining key ideas better and with templates for immediately applying the knowledge in practice. As a result, you will be able to absorb the most valuable things out of 12 books in just three months by studying only 10 minutes a day.Long story short: take the test and get familiar with Storist mini-courses for free.