7 must read business books for online business owners
Online business sphere is growing very fast. The Internet opens new and new opportunities. Commercial business, services, entertainment, mass media, advertising, even fitness and medical consult are going online. Naturally, the level of competition is increasing. How can you distinguish yourself from opponents and launch your business effectively? Which types of online business and what kinds of e-commerce business ideas are in demand today? You can find answers to these and other questions in the bestsellers of influential authors, which were picked by Storist experts.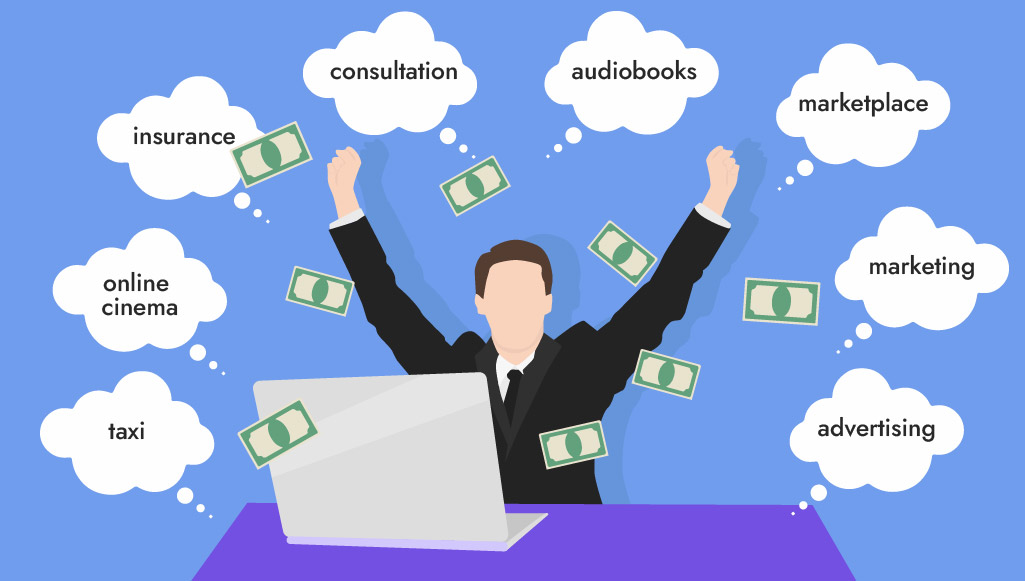 How to start an ecommerce business productively
The following four books will help you to find your niche, to launch a great product, to organize an effective marketing campaign and learn to make good presentations.
The Mom Test by Rob Fitzpatrick – tips on how to communicate with potential clients in order to create the product, which will actually meet their needs.
Talk less about your idea, pointing the conversation into the right direction
Who is the author?
Rob Fitzpatrick is an entrepreneur, the partner in Founder Centric where he helps to develop and implement effective studying programs for startuppers. He is an YCombinator alum, who has successfully bankrupted three companies and built products that are used globally by MTV and Sony.
Who is it for?
For those, who want to find the right niche and clients, test an idea or a product, or launch a startup.
Why to read it?
The Mom Test by Rob Fitzpatrick represents the set of rules that help to form the right questions. Even your mom would not lie to them. By sticking to those rules, you will extract the valuable information and understand what your target audience actually wants.
Fitzpatrick's algorithm will assist you in launching the product, which will solve the real problems of your clients. After the first sales, you will be able to get constructive feedback and take the right steps towards improving your product.
You will аlso learn to work effectively during meetings, interviews, conversations, so that they would bring you the desired results. Balancing between speaking and listening is the form of art after all. On the other hand, when you know secrets of productive talk, you can work on yourself. You can start already, by upgrading your skills. Interactive summary on Storist platform will help with that.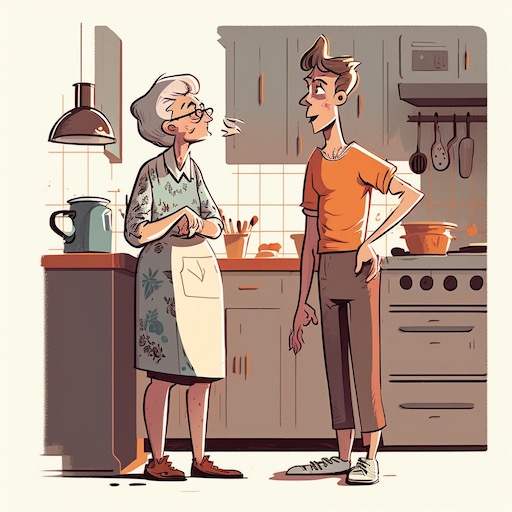 The Mom Test by Rob Fitzpatrick
Refine customer conversations to validate business ideas and discover genuine product-market fit.
Decoded: The Science Behind Why We Buy by Phil Barden – it is a scientific explanation of our consumer desires – what do you have to focus on while developing an advertising strategy.
The autopilot will derive a first impression within less than one second after visiting a Web-site.
Who is the author?
Phil Barden is one of the most popular marketing experts in the world. He held executive marketing positions in companies like Unilever, Diageo and T-Mobile.
Who is it for?
For marketing specialists, media and ad agencies employees, market researchers, politicians, traders, product developers, financial experts, lawyers and entrepreneurs – for anyone who needs to learn the principles of other people's perception and motivation.
Why to read it?
Phil Barden tells us why people buy things. He explains it from the point of view of psychology and neurobiology: what is happening in the buyer's mind when he makes his decision and how to use it in marketing.
Barden explains and demonstrates why a person is not capable of making rational decisions when buying something. At the same time, he provides distinctive examples that show how the art of branding can influence our decision to buy a product.
Author, a practicing marketing expert, shows that the most important thing is not the product itself, but the goals that the buyers chase while purchasing it. Those are the goals you need to focus on, while creating marketing strategies. Barden gives tools – how to develop the idea – the ground for progress and how to achieve good results.
On Writing Well: The Classic Guide to Writing Nonfiction by William Zinsser – it is a guide to writing well.
Writing is hard work. A clear sentence is no accident.
Who is the author?
William Zinsser was an established writing teacher, the writer and the editor. The author of 17 books on several topics: from sports to travel and music.
Who is it for?
For marketing specialists, journalists, bloggers, business coaches, startuppers – for anyone who wants to get his point across and ideas in accessible terms to a wider audience.
Why to read it?
Sometimes what you write is the only chance to introduce yourself, to spark the interest in your product, service, or an idea. The recipient will portray you based on your message. This is why writing skills are so important.
William Zinsser's book offers tools, hints and encouraging words, needed for anyone who writes. It teaches working with a text, how to open up the topic for a reader as clearly as possible.
You will learn how to replace bulky sentences with simple ones while making the writing bright and vivid. Zinsser's bestseller will help you to explicate more clearly as well as to understand your own desires and motives.
You will start writing any texts in the way that the audience would get the exact message you are trying to deliver, and would enjoy and benefit from the reading. Learn to get positive emotions from the process of writing.
Purple Cow, New Edition: Transform Your Business by Being Remarkable Seth Godin 2003 – tips on how to create an outstanding product.
Your only chance of success is to stand out
Who is the author?
Seth Godin is an American entrepreneur, popular blogger, and creator of permission marketing concept. He founded Yoyodyne, one of the first online companies. In 2018, he was inducted into the American Marketing Association's Marketing Hall of Fame.
Who is it for?
For entrepreneurs, marketing specialists, bloggers – for anyone who is monetizing something or planning to do it. The book will be a guide for those who are striving to become the best version of themselves.
Why to read it?
Seth Godin believes that these days advertising is not an effective tool of product promotion. It is not trusted anymore. The audience tries to avoid it. Even the most creative ones. The working method, which will attract the attention of the market, is creating an outstanding product that will be talked about. The author has called this kind of a product a Purple Cow.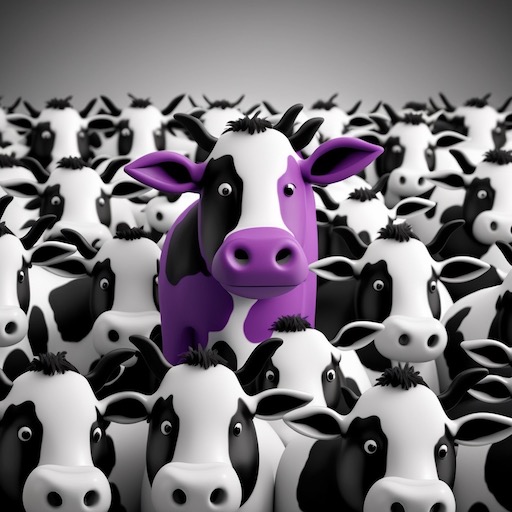 Purple Cow by Seth Godin
Transform your business by creating remarkable products that stand out in a crowded marketplace.
Godin has noted that the attention of potential customers and clients is something to fight for and particularly appreciate in our era of information overload.
With this book, you will find out how to bring something unique into your service or a product. You will understand how to find people who are ready to spend time on learning about your product. At the end of the day, you will know how to live and work with love, unlike most people, and be special.You can study key ideas of the book "Purple Cow" and then complete the quest and solidify your knowledge on Storist platform.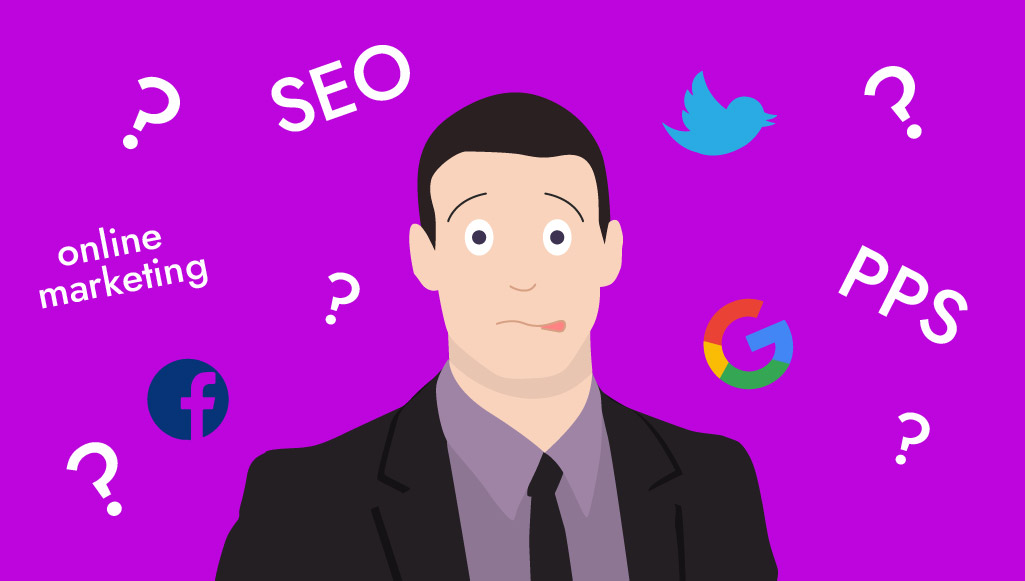 Successful online businesses – real stories
So you are planning your e-commerce business idea, or already launching it. It will be helpful to study the examples and stories of successful online businesses, which are capable of inspiring and putting you on the right path. Look at online business opportunities your predecessors took and what they struggled with. It is more reasonable to learn from other people's mistakes. And if you are imitating someone, let it be the best ones.
Platform: Get Noticed in a Noisy World by Michael Hyatt – best examples of online success and tips on how to choose your platform.
To be successful in the market today, you must possess two strategic assets: a compelling product and a meaningful platform
Who is the author?
Michael Hyatt is an American writer, podcaster, blogger, speaker, and the CEO and founder of Michael Hyatt & Company.
Who is it for?
Step-by step manual for everyone who has something to say or something to sell. This is a book for those who want to expand their sphere of influence, make their brand, product, service or business more noticeable.
Why to read it?
Michael Hyatt demonstrates what distinguishes top-selling authors, speakers, entrepreneurs, musicians etc. What "magical" tools allow them to attract clients on the overloaded market?
The author teaches not only to expand your representativeness in the global network, but also to get regular income. In this book, you will find the manual on how to combine a compelling product with the right platform for its promotion. You will know what to do to sell more and to be acknowledged by thousands of people.
Whether it is a culinary blog or online shop, search engine optimization is of crucial importance for successful online businesses. If you learn to work with it, then you will be able to draw attention. It is not simple. However, Hyatt provides the method, easy both to understand and to execute. In his bestseller, he describes in detail the whole process of creating a platform – from creating a concept until its realization.
The Everything Store: Jeff Bezos and the Age Amazon by Brad Stone – the story of "Amazon".
People don't have the slightest idea how impressive online business opportunities are, and today we are only at the start of this big journey.
Who is the author?
Brad Stone is an American journalist, senior executive editor for global technology at Bloomberg News, The New York Times analyst.
Who is it for?
For those who have launched, are launching or only dreaming about launching an online business.
Why to read it?
Story of Amazon, the most successful online business, will help you to understand the essence and the transformations that e-commerce business is going through today.
Jeff Bezos, the founder of Amazon and Princeton University graduate, started his career on Wall Street. He had counted on the Internet and opened the whole new era in the history of the global market, forever changing the process of searching and buying things.
You will find out what problems Bezos had. What did he have to go through, and the amount of effort he had put before his company made it big. You will learn how to optimize business processes online. You will know more about building an effective corporate culture.
Alibaba: The House That Jack Ma Built by Duncan Clark – one more story about the origin and development of Alibaba Group, a successful Asian online-enterprise.
You can use anyone else's tactics, but the dream must remain yours.
Who is the author?
Duncan Clark is an expert on entrepreneurship in China; he lives and works there for more than 20 years. He is the founder of BDA China; he worked with Morgan Stanley in London and Hong Kong. He has been consulting Alibaba since its beginning and has known its founder Jack Ma for years.
Who is it for?
For everybody. It does not matter if you are only making first steps or scaling an online business.
Why to read it?
Duncan Clark's book looks into the phenomenon of a mysterious Chinese innovator. Jack Ma is the founder of a billion dollar company. In 2014, Alibaba Group spanned all market levels – from the most affordable segments to exclusive brands with its own payment and delivery system.
You will know how Ma has built his company in the huge market, suffering from the lack of internal and external relations. How he managed to link together producers and consumers, wholesalers and retailers, Chinese provinces and exporters/importers on the other side of the globe. And in the end, organizing the management of huge amounts of data.Jack Ma calls his system of e-commerce business the Iron Triangle. It consists of three key elements: e-commerce, logistics and finance. You will understand why this model is so effective and learn to apply it to your business.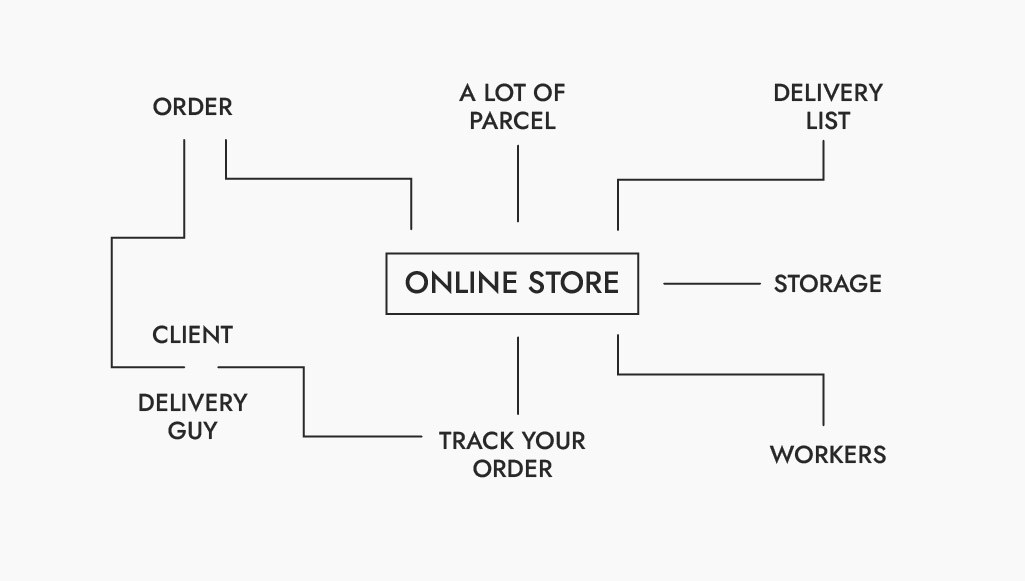 Start right now!
An e-commerce business represents an unlimited amount of opportunities. It does not matter if you own an online business by now, or only plan to conquer your audience on the Web. You are already on the right track. The main thing is to understand how everything works and follow innovations and trends. For that, you need to constantly work on yourself and your self-education. It is difficult for an entrepreneur to find time for such things in the midst of everyday routine. The founders of Storist platform realize that and value your time.The experts have prepared for you interactive summaries based on the most practical and popular business books. You will get only the important extracts from the bestsellers, along with the access to checklists, templates and other useful material. Above all else, you will practice new knowledge with our simulator. Just 60 minutes on each book!