Solve it in 5 minutes. Key ideas from "The Lean Startup" by Eric Ries
How to launch an effective startup? What will help you to increase chances of success? How to find brilliant ideas and how to avoid common mistakes in developing your new business? "The Lean Startup" by Eric Ries and Storist mini-course will provide you with answers to these questions.
Failure on the first attempt
Statistics show that 90% of new companies close down during the first year. This is confirmed by data of the U.S. Bureau of Labor Statistics and other sources. This also applies to startups, which bring innovative products into the market. According to the Startup Genome Report (project providing analytics on different factors of successes and failures of startups), 92% of such projects are doomed to fail.
Why does it happen? CB Insights (platform focused on technological and industrial development research) analytics have studied the cases of hundreds failed startups and stated main reasons for their downfalls. Here is the list of fail factors:
42% of startups don't serve a market need;
Not enough money;
Poor team;
Tough competition;
Pricing issues;
Poor or mistimed product;
Flawed business model;
Poor marketing;
Not studying the client;
Disharmony among team/investors;
Pivot gone bad or not doing pivot at all;
Bad4 location;
Lack of interest from investors;
Legal problems;
Not using social networks.
Business according to science
Those are scary stats, aren't they? Nevertheless, don't throw your ideas away because of the fear of failing. The record shows that you can avoid common mistakes and launch a successful startup. You can find ways of doing it in one of Eric Ries' books "The Lean Startup".
The author is an American entrepreneur, the pioneer of the Lean Startup movement, and a famous business blogger. Ries has successful experience of running a high-tech startup, which he used to develop his own methodology helping a project to survive.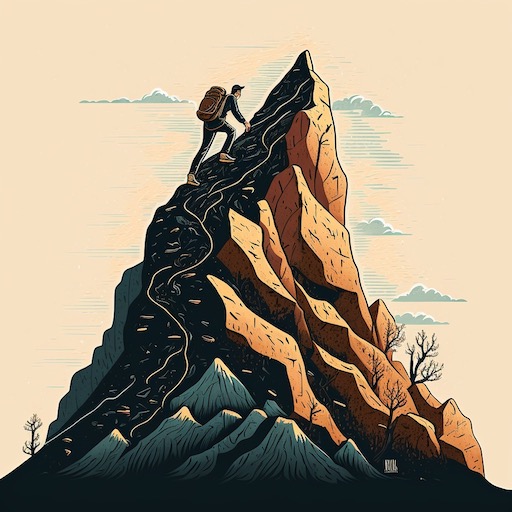 The Lean Startup by Eric Ries
Accelerate innovation with iterative, customer-focused development and validated learning.
The key idea of the author of one of the best business startup books – learn from your clients. They will tell you, like nobody else, what your product should be like.
Reis represents the method of Lean Startup. It focuses on helping an entrepreneur to avoid the risk of spending money and energy on a product that no one actually needs. The author suggests using experiments. Just like in a scientific laboratory: you make a hypothesis, for example, that your product will enter the market well, and then you try to prove it. While doing it, Reis encourages you to maintain a constant dialog with your clients, assessing their reaction and implementing changes to the product according to market requests. Eric believes that this is the learning process. It gives you an opportunity to get familiar with the market and with clients, learn to quickly adapt to its requirements, find the value and ensure the startup's growth.
Learn, listen, change
Reis recommends new entrepreneurs to ask a lot of questions as a child would. It will help to start a business with promising ideas and make the startup successful.
In his book, he displays a few ways of searching for such an idea:
Through communities. You look for a certain community, study it, analyze what concerns the members of this community and what do they buy. You need this in order to test your hypothesis without spending your money on attracting the clients. It is like looking at Facebook cat lovers' community. Find out how and what toys they choose and where they get the food for their pets.
Through competitors. Find a major competitor and find out what he does poorly. Do it three times better and win over some of his clients.
Through your skills. There are always some skills that you are good at. The combination of them can make you unique in certain segments. For example, let's say that you know much about selling T-shirts on Amazon, speak fluent Portuguese and can work with Youtube. You can produce and sell courses for entrepreneurs from Latin America on how to sell items through Amazon in America.
Through the mentor. You can discuss business ideas right away and get the experience.
Through existing ecosystems. Find a large company with an ecosystem. There are always additional services around such companies, which are working to improve the main product. Like Facebook Ads Analytics. You can capture this niche in the market.
Through MVP. Minimal Viable Product is basically a demo version of a product or a service with either minimal amount of functions or just with one that is valuable to a client. Communicating with clients while selling such "unfinished" products gives you good ideas for startup development. MVP allows you to lower the costs and risks and eventually find the business idea that works. The example of Uber illustrates the effectiveness of this method. Initially, the app was just connecting clients with the drivers. This simplicity drew their attention. And after MVP turned out to be substantial, other features were introduced like family profile, scheduling a trip and the option of splitting the fare. Uber has come all the way from an app prototype to a 100-billion-dollar business.
After finding an idea, don't be afraid of change, claims the author. Ries recommends doing the pivot – a structured course correction designed to test a new fundamental hypothesis about the product, strategy, and engine of growth. Suppose you had plans on purchasing ads through Facebook, in order to increase the app traffic. You couldn't get the expected results for the economics to add up. In this case, a pivot can save the situation.
One of the best pivot examples is the Burbn app. It is currently known around the world as Instagram. Initially users could sign up, share their plans and exchange photos. During that particular time the option of sharing pictures was unique. Yet the real success came a year later, when the company focused on improving this feature and added options of commenting and liking the posts.
One more method from Eric Ries' books is called Genchi Genbutsu. This Japanese phrase basically means "go and see for yourself". The best way to find the problem or make sure that everything is going according to plans, is to see it with your own eyes.
Let's say no one buys your app. You need to communicate with the clients that have signed up for a free version already and find out why they are not purchasing the full version. This way you will get the information firsthand and realize how you need to improve the product.
Practice is the best way to learn
Do you want to get more out of the book "The Lean Startup"? You have this opportunity! Eric Ries's book inspired Storist to create a mini-course. By completing it, you will not only be able to learn the author's ideas and methods, but you will also check how well you have learned them. You can go through a quiz in a certain role and apply the skills from the book during each step. Apart from that, there are helpful materials and frameworks for you to use in real life. Everything is clear and informative. For instance, a mini-course will teach you how to choose the quickest MVP option. Suppose you are working on a mobile app with VR for selecting the furniture. You could have just created the program, uploaded furniture catalogs and implemented the VR. However, it might turn out that you have spent money and energy without getting the results you'd wanted. Upon completing Storist mini-course you will stick to Eric Ries' ideas about Lean Startup and you will first create a website with product description, and a sign up form that uses phone number/e-mail. You will evaluate the demand on the market and find out if you should enter the market or start a business at all.