Powerful lessons for personal growth from Stephen Covey's 7 Habits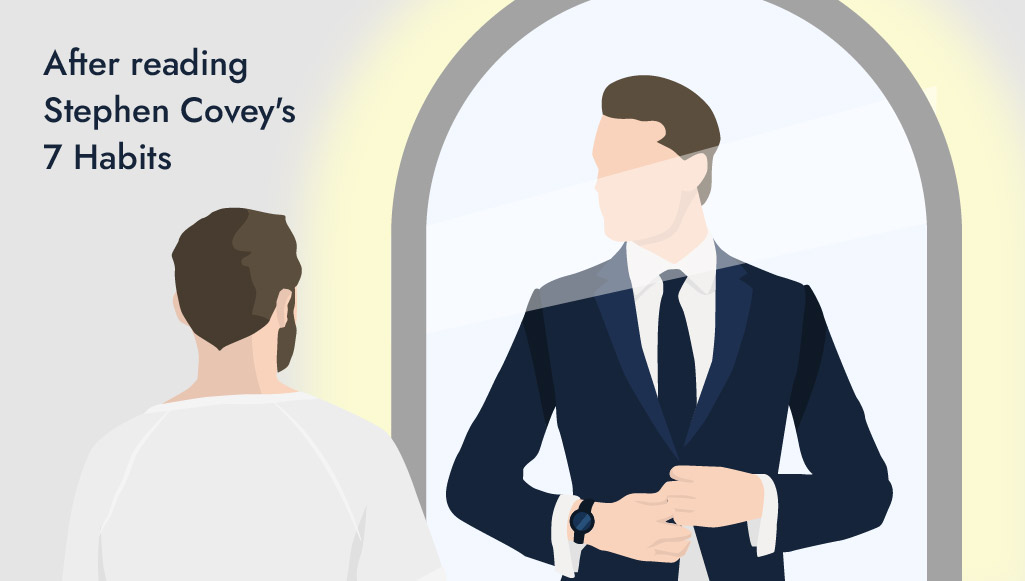 «7 Habits of Highly Effective People is one of the most popular Stephen Covey books.
But did you know that it is also one of the most influential books on personal development?
7 Habits of Highly Effective People in numbers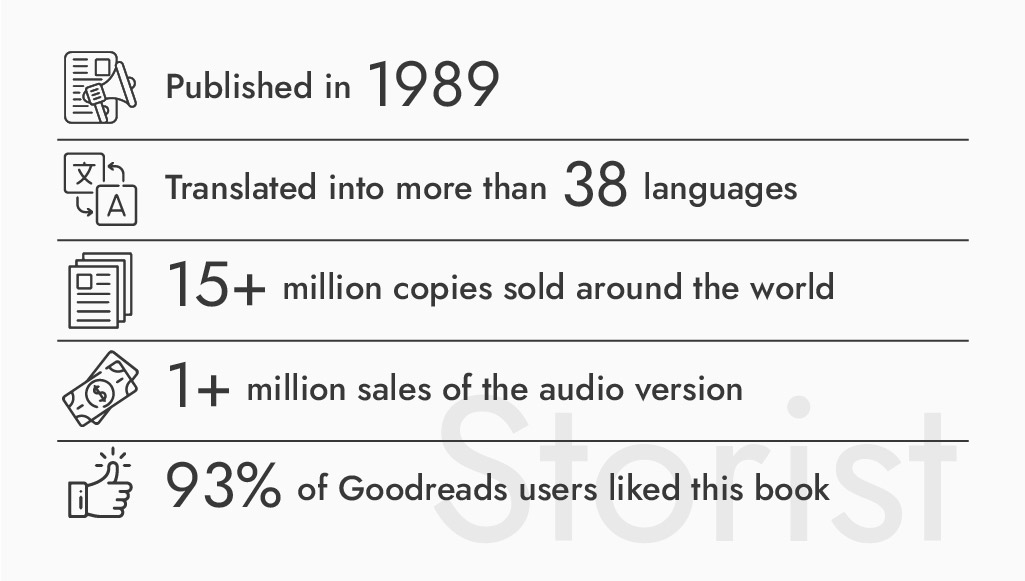 Rewards and recognition:
In August 2011 Time Magazine put "The 7 Habits of Highly Effective People" in their list of Top 25 most influential business management books.
Who is Stephen Covey?
Stephen Covey has consulted top-managers and entrepreneurs on leadership and management issues, he was a great speaker and often took the floor.
He earned a Bachelor degree in business administration in the University of Utah and an MBA at Harvard University. He was a doctor of philosophy and International Entrepreneur of the Year in 1994. Time Magazine put him in the list of Top 25 Most Influential Americans.
Stephen was an author of 55 books on leadership, effectiveness, self-organization and management. The most famous of them is "The 7 Habits of Highly Effective People".
It quickly gained popularity and was recommended by Steve Forbes and Larry King. Bill Clinton believed that it should be a go-to book for anyone who wants to be successful.
Why the book is so popular
There are hundreds of new self-help books being published each year. Since "The 7 Habits of Highly Effective People" there were thousands of them.
What helps Stephen Covey's book to still top all recommendation lists and be so compelling to readers for more than 30 years?
Easy to understand
It is a tricky task to write a book, which would be clear to many people, but Stephen has managed to do so. The ideas of the book will be useful to full-time mothers, to students, presidents, entrepreneurs, farmers and spiritual leaders. All those people have something in common: they need to plan their time, set priorities, negotiate with neighbors and make decisions in different kinds of situations.
Speaks plainly about complicated things
Stephen Covey is contemplating philosophical questions: about personal mission and goals in life, about love and devotion to your closed ones. In the book you will find quotes from the Bible and allusions to Aristotle and Einstein. Yet he does it in such a simple and understandable way that even those, who were daydreaming at philosophy classes, get captivated and excited.
Every chapter feels like you already knew it: they are that much clear and precise.
Focusing on practice
Stephen presents his ideas in a specific and clear system, which is supported by life stories and practical tasks.
He tells in detail about the Eisenhower Matrix, which allows you to prioritize any tasks and do only those ones, which will give you better results. You will learn to take on tasks at any stage of their completion and interact with people in a way that is beneficial to both sides.
Being candid and believing in his reader
Writing a book is like a conversation between the author and the audience. In his book, Stephen, like a father figure, cheers up and believes in those people, who have decided to implement his system into their lives.
There are encouraging quotes that feel like a slap on the back:
Breaking deeply imbedded habitual tendencies such as procrastination, impatience, criticalness, or selfishness that violate basic principles of human effectiveness involves more than a little willpower and a few minor changes in our lives. ©
The process of reading a book is always a conversation between the author and his audience. Readers can easily feel manipulations and insincerity, after which they close the book as if it was the door to a dark scary room.
Stephen talks frankly about himself, not being afraid to seem a loser. You will find touching stories that are rarely told even to close friends, yet he shares them with millions of readers.
How the book may be useful to you
This book will help everyone, who has a list of tasks for tomorrow, future plans and at least one inspiring goal.
It will be of use to anyone, who has neighbors, colleagues, supervisors, partners and employees that you'd want to communicate and negotiate without stressing out.
It will provide guidance for those who want to live a balanced life as a healthy, successful and fulfilled human being.
Interesting fact: Stephen himself, besides his successful career, was a great family man. He had 9 children and 52 grandchildren and received not only the Entrepreneur of the Year Award, but also the Fatherhood Award.
Whoever wants to solve complicated professional tasks, and wants to become an outstanding specialist or confident manager will benefit from reading this book.
Do you know such people?
How to squeeze out maximum benefit
On pages of this book you will find interesting stories, thorough contemplations, a clear system, practical examples, humor and tasks – that's why reading Stephen is so easy and exciting.
At the same time, while getting involved in the book, readers might miss some key ideas, which are really influential and life-changing.
Storist experts have developed a detailed manual on how to read non-fiction. You will be able not only to enjoy the reading, but also make some good changes in your life.
You can find it here. It will take just 3 minutes, and then you will not just read, but absorb knowledge.If you have already read this book, but barely remember the main ideas, then you can refresh your memory with the help of our summary of "The 7 Habits of Highly Effective People". You can just quickly pick up the key ideas for your immediate use.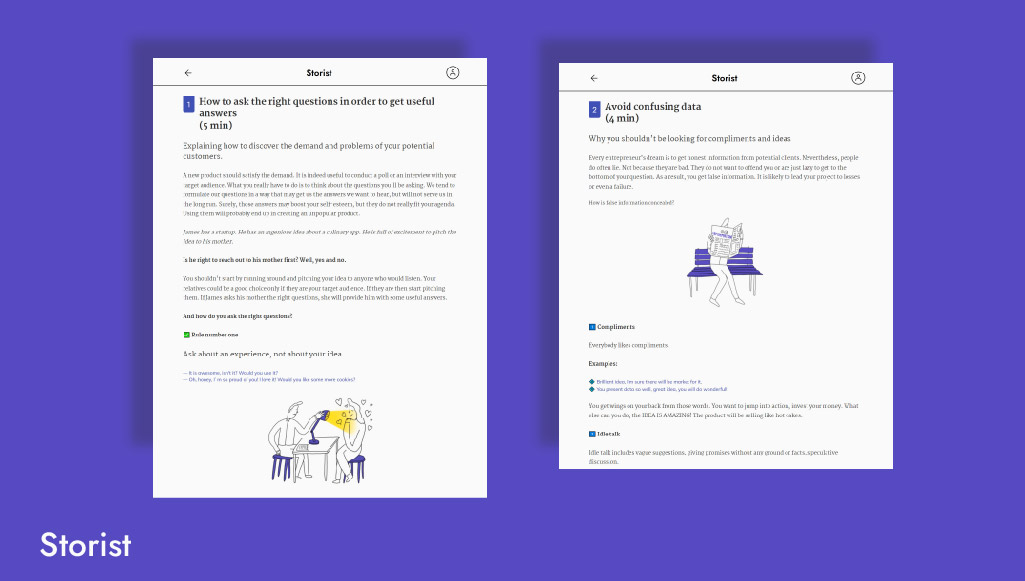 Click the link to see it.
For the most persistent ones, who are looking to implement Stephen's system into their lives right away, we have developed a mini-course on this book.
Besides the short summary, in which you will learn what are the 7 habits of Stephen Covey, you will also get:
real case simulator in order to solidify the skill and then apply it in real life.
templates: habits tracker for controlling your results, the Eisenhower Matrix for productive planning, and checklist for valuing productivity. You can print the materials and use them on a daily basis.
You will complete the mini-course in just an hour and will be able to make your own conclusions of "The 7 Habits of Highly Effective People" as if you read it dozens of times.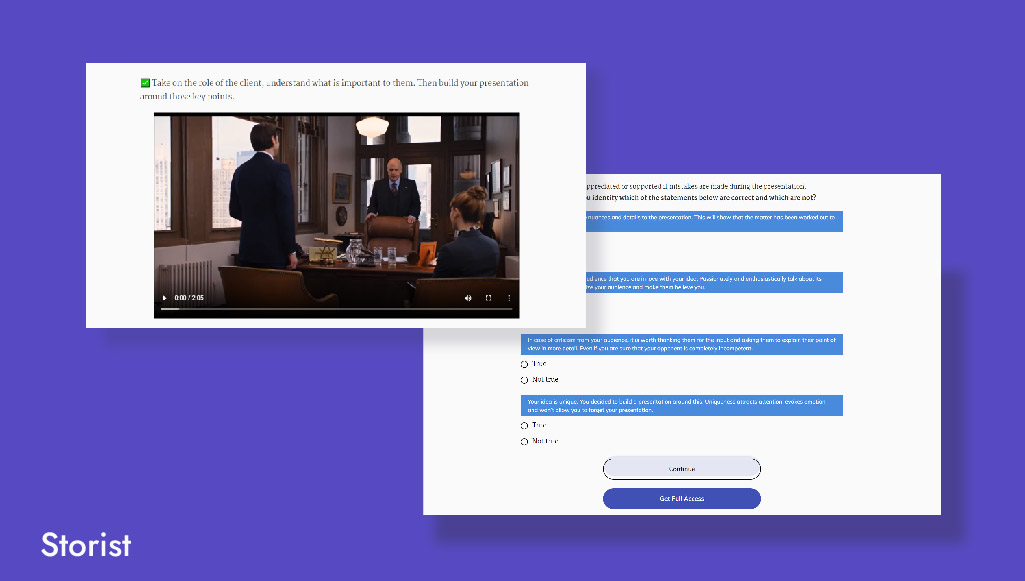 Follow the link.
Let the most trusted experts in the world lead you to success.