List of books recommended by Silicon Valley pioneers and leaders (Part 1)
Silicon Valley is a global center for high tech and innovations. It is located in the San Francisco Bay Area in California and spreads in radials from Stanford University. Numerous famous companies were created there: Apple, Electronic Arts, Cisco Systems. There are also headquarters of companies like Intel, AMD, Oracle, Yahoo!, eBay, Tesla, Facebook.
Silicon Valley is the symbol of global technological progress. It is one of the centers of microelectronics, the source of computer revolution, applied research, and, of course, colossal profits. It is the symbiosis of academic research and companies, manufacturing electronic and aerospace products.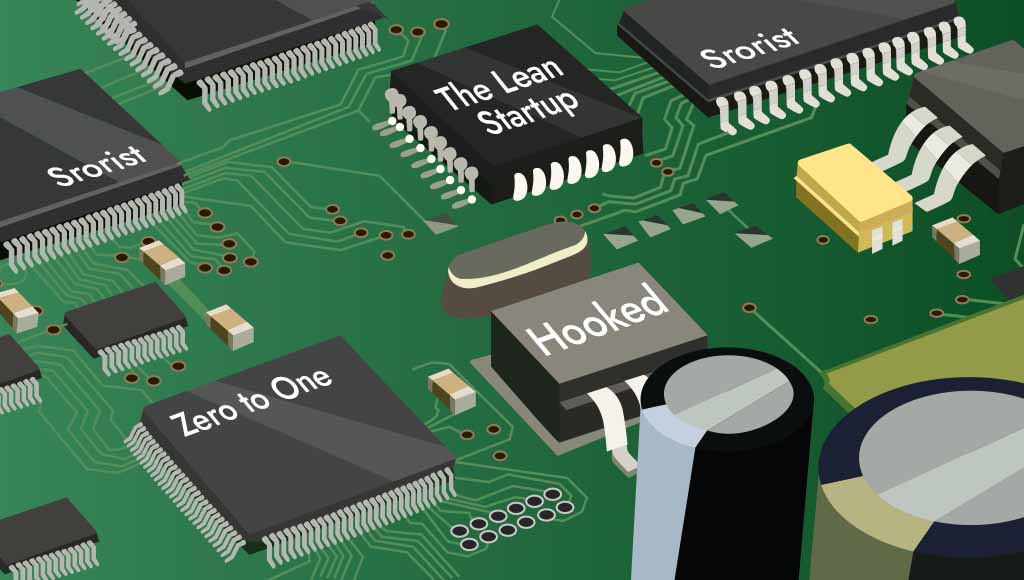 From day one there was an atmosphere of open-mindedness and welcoming approach towards ingenious and unorthodox ideas. It is no wonder that the craziest startups were launched there, as well as breakthrough inventions that changed the world.
Silicon Valley is the trendsetter for IT communities. It is the place where not only new technologic innovations are born, but also bestseller business books, which changed global business processes. The authors give valuable tips on merchandising, teamwork, management, startup launching, applying new technology etc. Their effectiveness is acknowledged in operation and proved by time.
Storist experts picked bestsellers out of 100 Best Silicon Valley Books of All Time. They come recommended by Elon Musk, Mark Zuckerberg, Eric Weinstein, Reid Hoffman, Marc Andreessen and many others. A lot of ideas of the leaders and the pioneers of Silicon Valley are inspired by these books.
Zero to one and other start business books
Zero to One: Notes on Startups, or How to Build the Future, author Peter Thiel.
Peter Thiel is an entrepreneur, investor and one of the most prominent intellectuals. His book will help those, who are engaged in innovations and launching startups, as well as the ones who are interested in history, philosophy and the future of mankind.
So what Zero to One way is about? It is about creating something absolutely original and revolutionary. How can you come up with this? Follow Peter's recommendations:
Do not follow the beaten path, counting on a common opinion. Think independently.
Do not wait for the bright future to come, create it! Work hard and work hard on yourself.
Spend each day as if life was eternal. Treat people so that you would be able to build long and tight relationships with them.
Create a startup. Peter is sure that only this form of organization is capable of producing new technology. First, working in a team raises your chances of success. Secondly, this kind of enterprise is quite small, so it is a shortcut to changing the future.
Strive for monopoly. It should have enough free resources that could be assigned to developing both innovations and employees. Your own technology, network effect, scale effect economics, brand: these are the things that predispose you to the monopoly.
Become the leader of your team. Great executive is not the one who believes in his genius, but the one who is able to inspire other people to give their best to the job.
How do you create a strong team? What kind of project is going to be successful? What is the driving force of business? Peter Thiel finds answers to all these questions.
You can get the details of them at Storist. Read an interactive summary of Zero to One: Notes on Startups, or How to Build the Future.
The Lean Startup: How Today's Entrepreneurs Use Continuous Innovation to Create Radically Successful Businesses, author Eric Ries.
This book is on how to create a company, develop products and put them on the market, so that they meet your clients' expectations and needs. Even without huge initial capital. How do you execute this? Study the Lean Startup Method. It is based on testing the viability of the product.
Core principles of the Lean Startup Method:
Give up concepts that do not work immediately, in order to quickly find a stable and lucrative business model.
New project requires a management system, which fits the indefinite circumstances. Eric compares this kind of management to driving a car. You can quickly change your driving direction depending on the situation on the road.
Utilize your financial, human and time resources carefully
The Lean Startup manual will teach you to identify valuable ideas. You will learn how to experiment with a minimal version of your product and apply exact methods to analyzing data. Learn to sustain and accelerate the feedback loop and understand your client and his demands.You can learn and practice these skills with Storist. There are not only key moments from the book, but also the tasks for self-testing.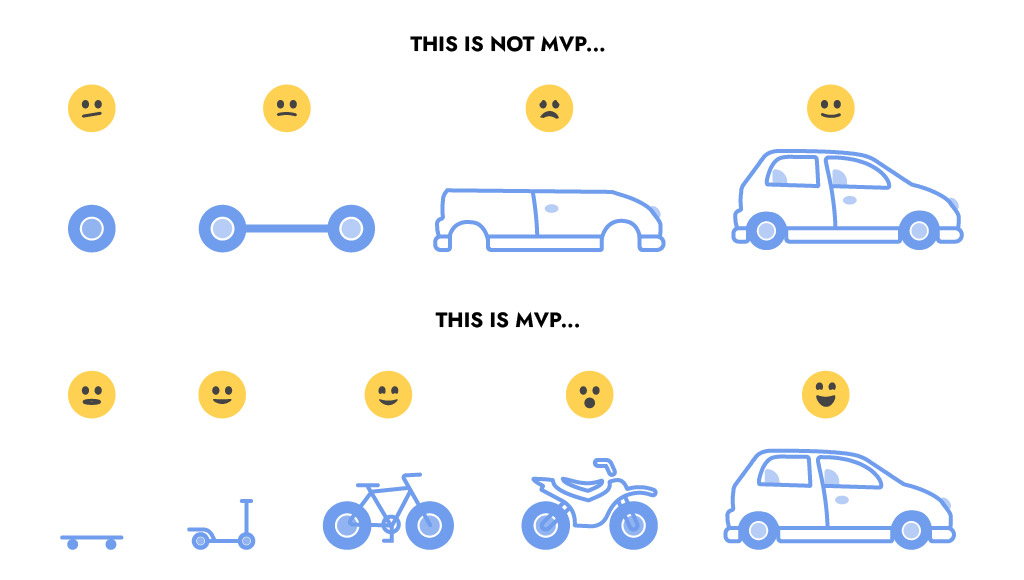 In the second part of the article you can learn in more detail how to make your startup prosper even surrounded by strong competitors.
The Hard Thing About Hard Things. Building a Business When There Are No Easy Answers, author Ben Horowitz.
Ben Horowitz shares his experience of founding, managing, selling, buying and investing, when it comes to technological companies. He tells honestly and in a fun way about the problems that an entrepreneur might run into. His life story is inspiring. Ben had to ask himself tough questions, like "What do I do if my company goes bankrupt?"
The author offers important tips and practical wisdom for solving the hardest problems, and explains everything in great detail. His entrepreneurship experience shows that you can't put everything on your back, you can't be afraid of talking about difficulties to your employees, and that the leader himself should be teaching his employees.
Horowitz believes that you should accept your uniqueness, your upbringing, your intuition. This is what will lead you to success. All the answers are already inside you.
After reading The Hard Thing About Hard Things you will learn how to act in difficult situations, like the following:
when you have to demote or fire your friend;
when you have to hire an employee of the company led by the person you know;
when smart people do not become good employees;
when you have to decide whether to sell your company.
You will find this book's summary at Storist.
Hooked: How to Build Habit-Forming Products, author Nir Eyal Ryan.
How to create a product that will impress people? How to make customers "hooked" to it, pay you for it and recommend it to other people? Nir Eyal's bestseller answers these questions and combines modern knowledge from different fields – from neuropsychology to marketing.
In order to create something addictive, it has to have a competitive edge, the author believes. It is very hard to change your habits. So how can you create a product, which is capable of getting your client "hooked"? Nir Eyal points out four steps:
"Trigger" – it is the event, which leads to an impulse to try the product for the first time.
"Action", which is followed by a certain reward.
"Variable Reward" — it is one of the strongest mechanisms used for merchandising. For example, striving for social approval.
"Investment" – something that you donate into the product. Not necessarily money. It can be information, time, or other kind of effort coming from you.
With Hooked you will learn how to create effective "hooks", using 5 valid questions. Which ones? Use Storist interactive summary to find out.
From reading to action
You can read a million bestseller business books, but end up learning nothing. How do you make the reading process fully effective?
First, you need to read only the stuff that matters to you and matters right now. If you realize that the book is not for you, don't finish it.
Secondly, you need to write down key ideas or discuss them with somebody. The best way to comprehend and remember the book is to write an essay about it.
Finally, look for the quality in reading, rather than quantity. It is much easier with Storist.
Our platform contains only the most useful extracts from entrepreneurship books. You can practice your skills using our simulators, which will let you take the place of a certain character. As a result, you do not only get the algorithm, but also the experience of using it in real life.