5 brilliant business ideas that bring super-profits
What do such famous and prosperous companies like Tiffany & Co, IKEA, Airbnb, Grammarly have in common? Not only billions of profits, but also the creativity, which helped these companies find and then solidify their niche.
Creativity is a substantial component in the world of business. It means, first and foremost, the creative abilities. They lead to making new, original, innovative and exclusive decisions. The ideas of creative businessmen are much different from traditional approaches, which gives them a competitive edge and helps to significantly raise profits of the company.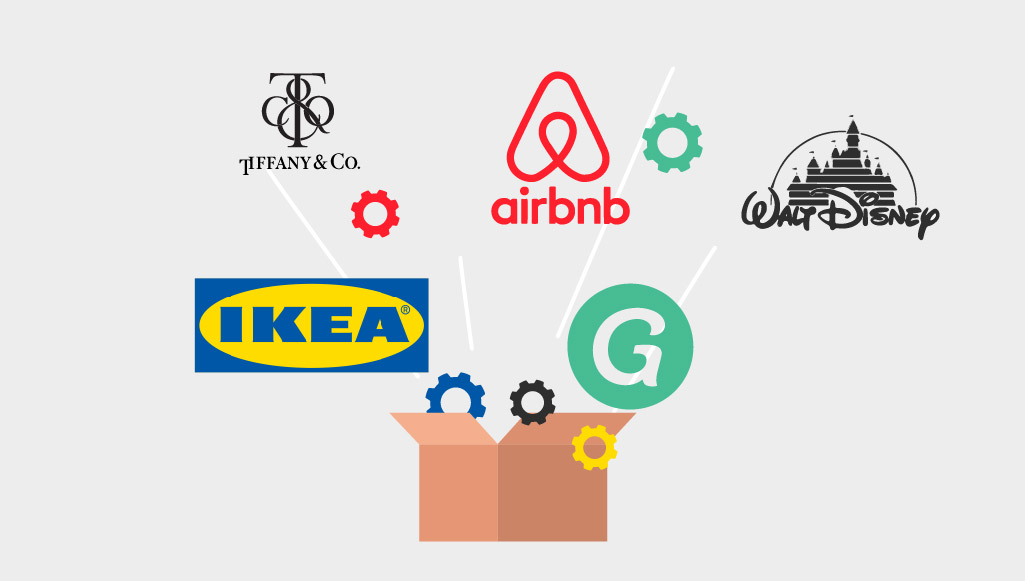 Creative approach enables you to look at things from a different perspective, consider other people's opinions and discover new, innovative solutions.
Storist has collected for you the examples of the most successful and creative business ideas in history.
Tiffany & Co
Marketing plays the key role for companies that try to maximize their profits. Tiffany & Co knows it better than anyone else.
The history of Tiffany & Co started in 1837, when Charles Lewis Tiffany with his partners founded the company, which sold stationery and fancy goods. Gradually they changed their priorities and set the emphasis on jewelry. Notably, Tiffany was the first American company to institute the .925 sterling silver standard. Later it was adopted by the United States.
Today Tiffany is known for its luxury goods, particularly for diamond jewelry. The company has created a powerful brand and is acknowledged as the judge of style and taste.
Tiffany constantly demonstrated its ability to understand the market and to offer creative and unorthodox business solutions:
The catalog, which introduces Americans to Tiffany luxury goods, has been published annually since 1845. In 1978 the cover of the catalog was changed to the famous Tiffany Blue color.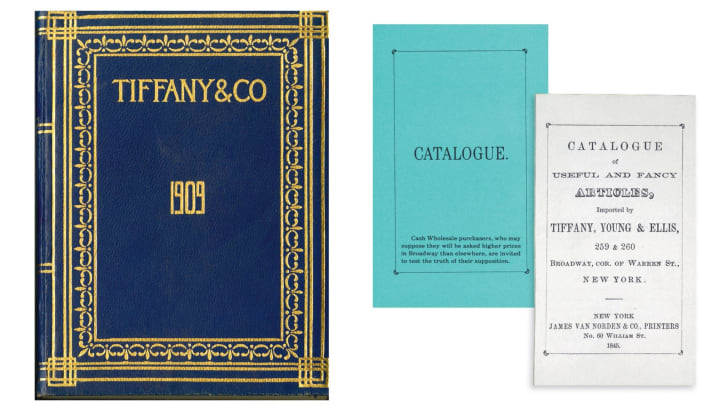 In 1886 Charles Lewis Tiffany introduced the "Tiffany Setting" for diamond rings. Six-prong setting is virtually hidden and allows the brilliant diamond to float above the band and into the light. It is known as the engagement ring and as the symbol of the world's greatest love stories.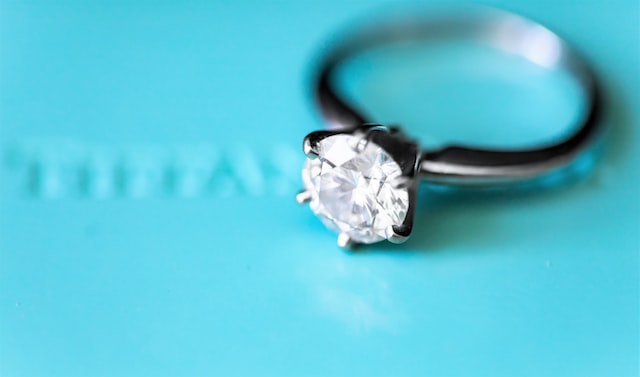 The signature Tiffany Blue Box with white ribbon is the symbol of style and finesse. After the introduction of the first engagement ring in 1886, its blue box packaging became as famous as the ring itself. People at the store asked to buy the boxes, but Charles Lewis Tiffany did not agree to sell them at any price. He famously said in a 1906 interview to The New York Sun that he would rather give them for free to the customers who buy the goods.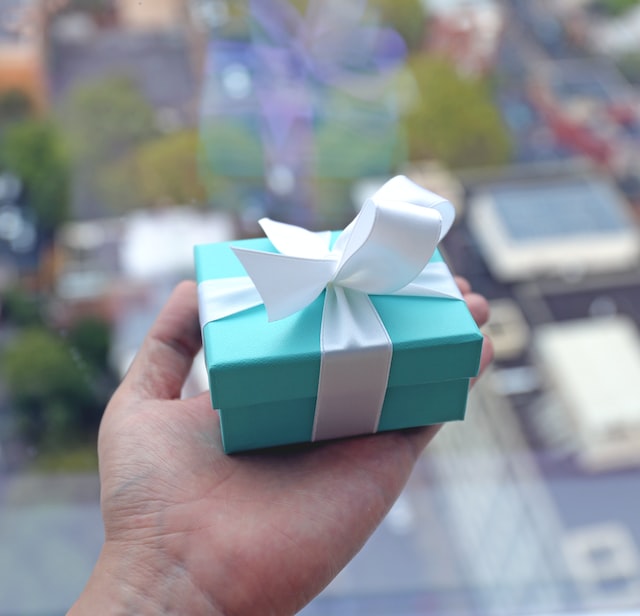 Tiffany did not wait for others to appreciate its goods and declare them outstanding and luxurious. Tiffany created luxury. They were persistent that their goods have huge value, which was later accepted by people. Of course, it was supported by brand reputation and by creative marketing.
IKEA
Ingvar Kamprad, the founder of IKEA, first started doing business when he was only a boy. He bought matches in bulk and then sold them to his neighbors for a higher price. The young entrepreneur later expanded to more items like seeds, Christmas decorations, stationery and opened a little shop in his parents' barn. At the age of 17 Ingvar founded IKEA using the money, gifted to him by his father.
Ingvar Kamprad was not afraid of new things and used creative thinking in difficult situations. It resulted in successful business ideas:
When Ingvar just launched his furniture business, his clients were confused. The furniture was cheap and people were doubting its quality, not having an opportunity to see it before purchasing. To solve this problem, IKEA decided to open showrooms. Now, people would have a chance to see the furniture, walk around beautifully set up designer rooms and imagine how it would look in their own interior.
As the company expanded, Ingvar ran into another problem. Swedish companies started refusing to supply their materials for the "cheap" IKEA. It was a tough challenge for Ingvar, but he saw the opportunity to open his own production. Further on, it allowed manufacturing a lower priced furniture, increasing or reducing production levels depending on the demand and experimenting with furniture design.
Ingvar came up with another innovation, when he found out that his clients were having difficulties loading furniture into trucks. When his employee was detaching the legs of the table in order to fit it into the transport, a brilliant idea crossed Ingvar's mind – to design the furniture to be assembled by customers. This solution not only became the company's trademark, but also significantly reduced costs on shipping and storage.
Nowadays, besides the functional and affordable furniture, which you can easily assemble at home, IKEA is famous for delicious Swedish cuisine and the most beautiful showroom.
Airbnb
The company started with creating the website, which offered short-term accommodation and breakfast for those, who couldn't book a hotel in the saturated market. Later the website started offering entire rooms, houses and apartments. Now at Airbnb.com you can book all kinds of properties: castles, wigwams, boats, treehouses. The company has revolutionized the concept of lodging. The idea of "renting properties from real people" has found the niche between hotel accommodation and traveling on-budget.
As Brian Chesky, one of Airbnb co-founders remembers, the idea of the business came up in 2007. He had just arrived in San Francisco, rented an apartment with Joe Gebbia, and they started to have trouble paying the rent. It forced them to look for some out-of-the-box solution. At that time, the city was hosting a conference, and all hotels were booked. Future Airbnb co-founders came up with one of the most brilliant business ideas: they purchased three air mattresses and turned their apartment into Airbed & Breakfast. This is how one of the world's largest companies started with just one ingenious idea.
Grammarly
Grammarly was founded by three Ukrainians: Alex Shevchenko, Max Lytvyn and Dmytro Lider. Shevchenko and Lytvyn met during their study at International Christian University, where the whole studying process is conducted in English. MyDropBox was their first project that checked essays for plagiarism. The idea of it came when they had noticed their teacher's need to find out, whether a student wrote his work by himself or copied it from the web. In five years, MyDropbox expanded to 800 universities and about 2 million students. Yet the problem was in limited consumer audience, which reduced the growth potential. The co-founders ae keeping the exact sum, for which the company was sold confidential, while admitting that it was the minimal amount.
The programmers have learned from their previous experience and decided to create a project with global market opportunities. "From our previous experience we knew that even native English speakers in the US have problems with grammatical correctness. We came up with an idea of creating the service, which would help them to write in English better" – says Dmytro Lider.
This is how Grammarly, the service of checking English spelling came about. It is known and used by tens of millions of users around the world. As the co-founders declare, their business was started and is getting built on being EAGER: Ethical, Adaptable, Gritty, Empathetic, and Remarkable.
For many people, Grammarly is associated with the correction of spelling mistakes. However, the company has a more ambitious mission: "To improve lives by improving communication".
Walt Disney
"It's kind of fun to do the impossible."

Walt Disney
You can certainly start a business with a creative idea, but Walt Disney has gone even further and built the whole empire on his imagination. Describing his approach to business, Walt Disney used the term "Imagineering", which combines two words: imagination and engineering.
One of Disney cartoonists once said: "…there were actually three different Walts: the dreamer, the realist, and the spoiler. You never knew which one was coming into your meeting."
Robert B. Dilts in his book "Strategies of Genius: Volume 1" uses this statement as the foundation for brilliant analysis of Walt Disney's creative process:
The Dreamer – the visionary, who came up with ideas for films and business.
The Realist – the pragmatic producer, who transformed ideas into reality.
The Critic – the expert, who worked on improving everything that The Dreamer and The Realist had created.
Creative formula of Walt Disney is based on three major aspects: creative imagination, realization and critical analysis of the results.
How to make a billion using creative thinking?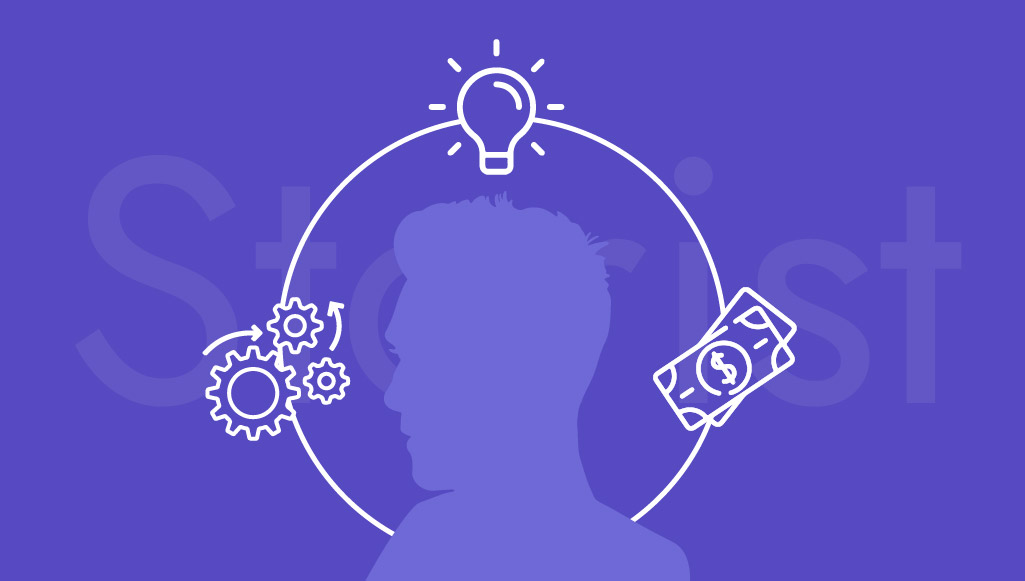 Creativity suggests turning your ideas and thoughts into reality. When you think creatively, you can see hidden patterns, make connections between things, which usually remain unseen and generate new ideas easier.
Can you learn creative thinking? The answer is certain. Yes.
Learning creativity is like picking up a new kind of sport. In both cases you need theory and practice. You can learn to be creative: experiment, study, challenge the assumptions, use imagination and analyze the information.
One of effective ways to learn creative thinking is coming out of your comfort zone. Change your habits sometimes and your way of thinking will change step-by step. Michael Michalko, the author of "Thinkertoys: A Handbook of Creative-Thinking Techniques" recommends starting with 4 steps:
Identify the habits, which you can change. Don't go to extremes: you don't have to ride a bike backwards.
Don't change everything at once. This way you are only likely to get into chaos and confusion.
Start with small steps and gradually add more new things in your life.
Use checklists. Make a list of "Something new" and learn a thing each day.
We suggest using Storist interactive summary "How to come up with outstanding ideas and find unusual solutions to any problem" based on Michael Michalko "Thinkertoys: A Handbook of Creative-Thinking Techniques" to learn creative thinking.
Thinkertoys by Michael Michalko
How to come up with outstanding ideas and find unusual solutions to any problem.
In 60 minutes you will not only be able to get the key methods of creative thinking under your belt, but also to test your new skills in the real case simulator. As a bonus, you will get access to the "Something new" checklist set up by our team. Try now